Most people in New Zealand find driving easier and more convenient for much of their getting around.
In rural areas, it is often the only option. So, although public transport is available in the larger centres, you will almost certainly need a vehicle here - probably sooner rather than later.
Public transport
All New Zealand cities and most towns have buses, and Auckland and Wellington both have city-suburban rail services. Go to Our regions and cities section for more detail.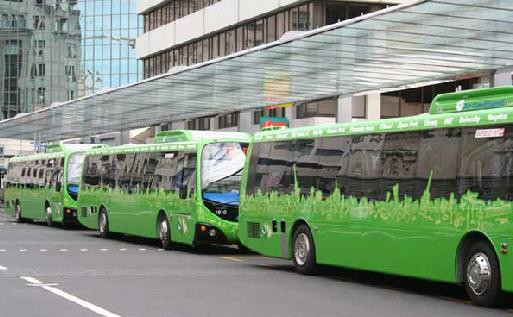 You will see that peak hour services are generally good. But New Zealand is a land of wide open spaces and low population density. This makes it impractical to provide the extensive public transport systems you find in more built-up and crowded cities.
That is why so many of us find a car essential. Some Kiwis would also say we like driving because it reflects our independent streak.
Getting a car
Organising transport may be a priority, but do not pick up a car the moment you land.
Driving when you are tired can be dangerous, even fatal, especially if you are not used to driving on the left as we do in New Zealand. Take the shuttle, bus or taxi (cab) from the airport when you first arrive.
Renting a car
Buying will cost you less, but while you are starting out it could be smart to rent at first.
There is a good list of the car rental companies in New Zealand on Auckland Airport's website. Most of them have depots in town where you can pick up your car after a good night's rest.
Alternatively, check the website of the airport you are arriving at or search the internet for 'New Zealand rental cars'.
Rental Cars | Auckland Airport
New Zealand rental cars | Google Search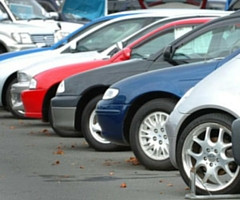 Buying a car
There are several ways to buy a car. You can:
buy privately, dealing direct with advertisers in car sale magazines or on websites like Trade Me Motors
buy from a second-hand car dealer. In New Zealand they are called 'LMVDs' (Licensed Motor Vehicle Dealers).
Larger centres also have car fairs and auctions that are advertised in car magazines and newspapers.
Any car you buy:
must have a WoF (Warrant of Fitness, the Government's safety check). You can and should insist on the WoF being less than one month old. Alternatively, a vehicle may be sold 'as is, where is'. That means its WoF is more than a month old and any risk of not getting a new one is your problem
should be currently registered with the New Zealand Transport Agency (NZTA). Look for the expiry date on the white licensing sticker in the left of the windscreen. No matter how long the registration has to run, once you buy you must re-register the vehicle in your name.
Before you start your search for a car, check NZTA's advice on what to look out for in terms of safety and mechanical condition.
The Government's Consumer Protection website has reliable advice on buying cars, how to avoid common problems and your rights as a purchaser.
Buying and selling a vehicle | NZTA 
Used car inspection checklist | Consumer NZ
Cars for sale | Trade Me Motors
Check before you buy
If you are buying privately make sure the owner does not still owe money on the vehicle, or it may be repossessed. Check the Personal Property Securities Register run by the New Zealand government Companies Office.
Buying a motor vehicle | Companies Office
Insurance
Vehicle insurance is not compulsory in New Zealand.
However 'third party insurance', which insures you against having to personally pay the cost of damage to someone else's vehicle, is recommended as a minimum.
Find out more about your vehicle insurance options from the Insurance Council of New Zealand (ICNZ).
Motor vehicle insurance | ICNZ
Driving in New Zealand
Getting started with driving can be easier if you bring an international driver's licence with you.
New Zealand roads are generally good, though some of our long distance 'state highways' are only two lanes.
Traffic volumes are light by international standards, although cities can get very busy in rush hours. Motorways in and out of Auckland and some of the other main centres can get severely congested at these times.
You must have a current driver licence to drive in New Zealand. Find out about licence requirements from the NZTA.
Driving on New Zealand roads | NZTA
Stay safe on New Zealand roads
The NZTA has produced a must-read booklet about driving in New Zealand. It explains everything you need to know about staying safe and obeying New Zealand's driving laws.
Translations are available in Japanese, Korean, Chinese, Samoan, Tongan, Tuvaluan, Spanish, Portuguese, French, German, Thai and Arabic.
Remember, keep to the left of the road when you are driving a car in New Zealand. When you are parking a car, make sure it is facing the direction of the traffic and do not park over a driveway, even your own.
Full New Zealand driving rules are in the New Zealand Road Code.
What's different about driving in New Zealand? | NZTA
Taxis and ubers
If you do not want to buy a car and public transport is not suitable, you have the option of taking a taxi or using an uber service. You can download the uber app from your App store. New Zealand Tourism lists taxi services around the country.
Taxis | New Zealand Toursim Guide
Getting around the country
Flying
Flying is popular for longer trips, for both personal and business travel.
It is only an hour to fly between Auckland and Wellington, compared to eight or so hours driving. The Wellington to Christchurch flight is about 50 minutes, compared to a five or six hour driving plus a three hour ferry trip. Of course, if you have time and want to see New Zealand, you may prefer the drive.
There are two main domestic carriers, Air New Zealand and Jetstar, plus a small number of regional operators. Check the timetables and fares below.
Flights in New Zealand from all carriers | Webjet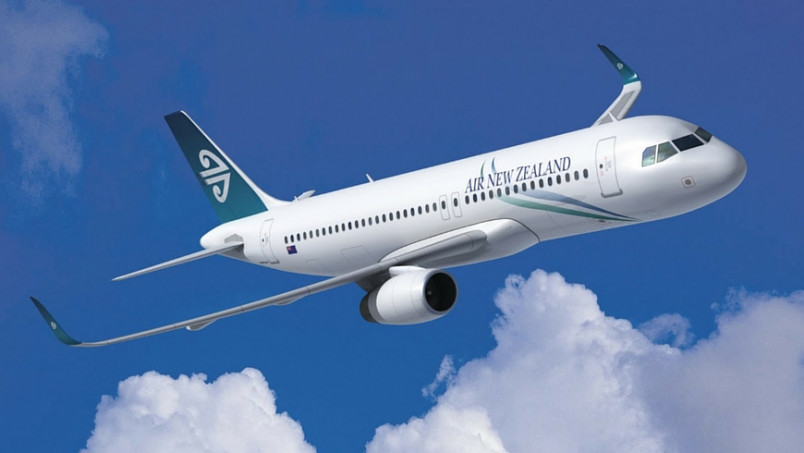 Rail, bus, ferries
Intercity rail travel in New Zealand is largely limited to services between Auckland, Wellington, Christchurch and Greymouth. However there are extensive bus services that can take you to just about anywhere you want to go.
Buses link with the ferries that also take cars and passengers regularly between our North and South Islands.
For information about our train service and the bus network associated with it, visit RailBus.
RailBus New Zealand

For information about other bus services, check Intercity.
For ferry information, visit Bluebridge or the Interislander.