Being open to opportunity can change your life - as Neil and his family found when they moved from the Philippines to New Zealand.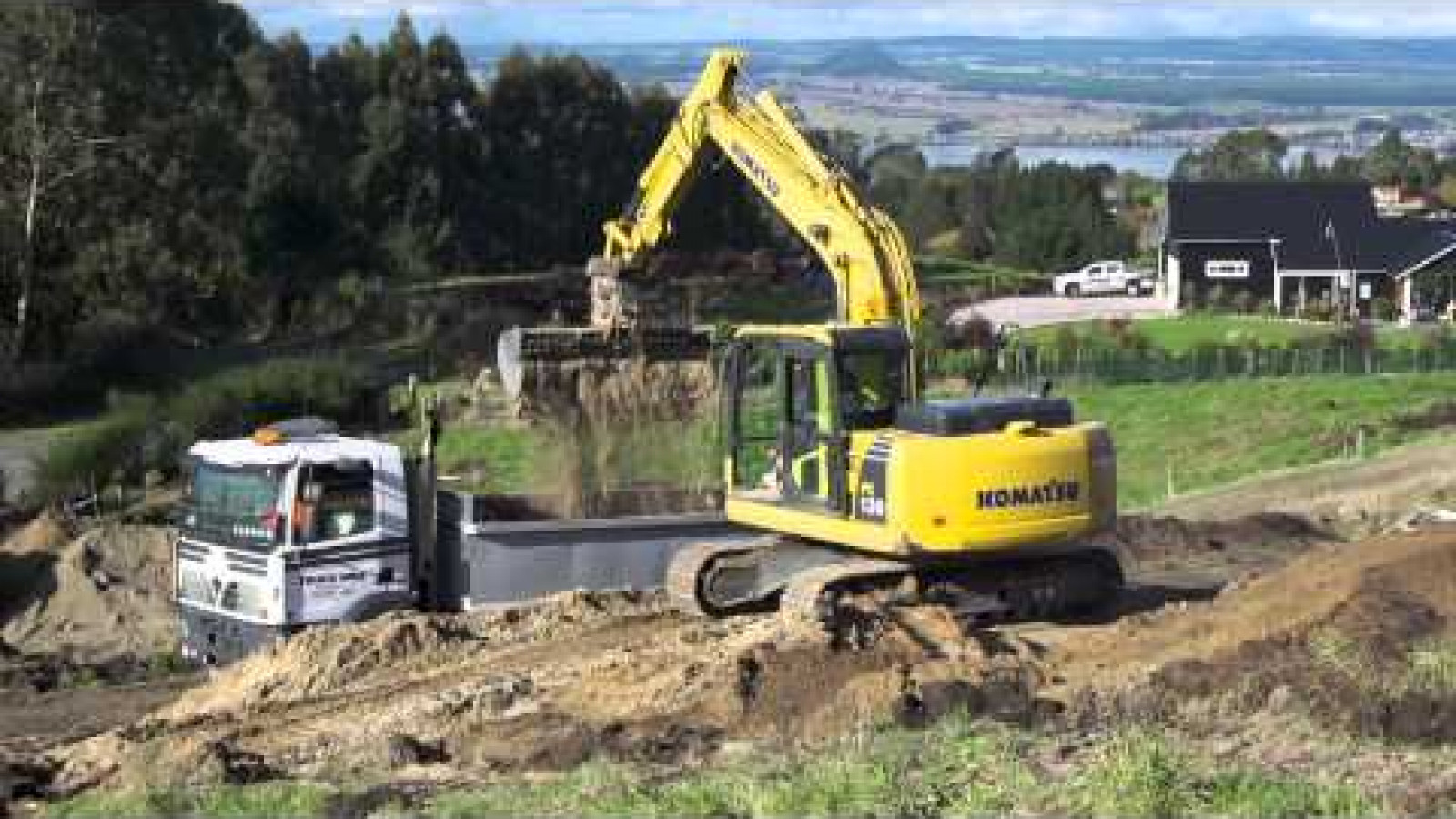 Neil Parinas is no stranger to starting a new life in another country – born and educated in the Philippines, he worked in Saudi Arabia and Dubai as a structural engineer from 2001 to 2009.
After transferring back to the Philippines and reuniting with his wife Loida, Neil worked there for a few years, but eventually wanted to escape the traffic and the heat. In 2013 he was considering a promotion that would have meant returning to Dubai, when a Wellington-based friend suggested working in Taupō.
"I couldn't see any problem with migrating to another country, because I can easily adapt to wherever I want to go," says Neil. Loida felt the same, and they agreed getting a Western education was better for their children's future.
"Education in the Philippines is comparable in quality, but the recognition of it overseas is different," Neil explains.
He gained international accreditation through overseas industry bodies ASEAN and APEC, so his work is recognised in New Zealand. He encourages other Filipino engineers to do the same if they want to settle here. Now Neil works as a senior structural engineer, focusing on earthquake assessment and designing residential and commercial buildings, and is a member of the Institute of Professional Engineers New Zealand (IPENZ).
Still, it took a while to get a job – Neil found many employers wanted to hire a person with local experience. A contact told him about a job at civil and structural engineering company DBCon, and Neil got the job after a Skype interview.
He arrived on a work visa in June 2013. Boss Derek picked him up from the bus terminal and provided accommodation for six weeks so Neil could look for a family home. The climate took a little getting used to.
"I survived the winter!" he laughs. "I haven't been in cold weather like that before."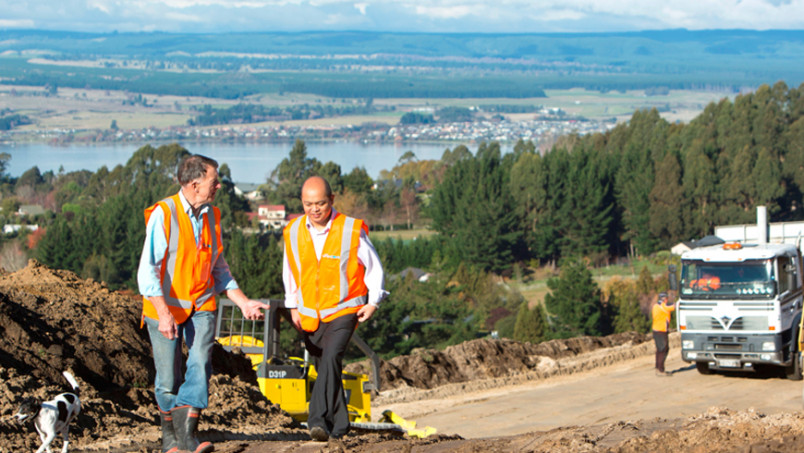 Neil applied for a resident visa while Loida arranged the family's move here. "I told my wife this is a very nice place: the nature, the lake, the mountains, everything is beautiful. It's also quiet compared to the city where we used to live, so they were excited about coming here."
The couple and their three children were reunited in October 2013, and a fourth child was born in October 2014. The older children are now 13, 10 and 8 years old, and everyone feels accepted here.
"We have a big Filipino community, our neighbours are very accommodating and friendly, plus my co-workers treat us like a family. We feel well settled here," says Neil. Their church also provides plenty of social opportunities.
"We have Christmas parties and attend parades. We have a choir for Filipino people in the church. We call it the Taupō Tawagawit and we do mass service singing. My eldest son plays the piano in the church and my wife is part of the choir."
Taupō's small size was a change from the megacities Neil has lived in before.
"New Zealand is a well-developed country, but there are very limited shops around here – only a few restaurants or clothing boutiques compared to Dubai or in the Philippines." Still this change has benefits. "I'd rather stay here in a small city or a small district, where I can enjoy the peaceful life, no traffic, and find more time for my family."
Professionally, Neil's projects are also different. "Most of the projects we deal with are small projects, mostly residential," he says – in the Middle East, he worked on super-tall buildings (more than 300 metres high).
He's found flexibility in DBCon's working environment. "We prioritise our family and we can do our work at home, so it's not very stressful. Here I have peace of mind in terms of work and living compared to my previous transfer – I ended up sick because of too much work.
"In New Zealand I have more time for my family, so that makes our lives much happier," Neil adds. "We usually go to the park, go to the lake, enjoy the sunny weather."
Naturally, the salaries offered in Taupō are lower than in large overseas cities, but a better lifestyle is the payoff.
"When I came here, I told myself that I needed to be content with what I have here in terms of money. As long as I could provide for my family, then that would be okay."
Neil and Loida are saving money and hope to buy their own house in the next two years. "We are working hard to reach that goal, and once we get that I think we could finally say this is our home."
Taupō is a pretty good place to raise a family, Neil reckons. It took him four hours every day to travel to and from his Philippines office.
"I ended up exhausted when I got home, so I didn't have time to spend with my family," he says. "The best thing living here in Taupō is that I can go home for lunch and play with my baby."