Quantity surveyor Shaun moves to New Zealand
"New Zealand felt like home straight away." When British quantity surveyor Shaun Cairnes made the decision to move to New Zealand, he was surprised by how fast and easy the migration process was
Shaun had never been to New Zealand before, but he was up for an adventure and knew many people who'd enjoyed living and working in New Zealand.
Once he started exploring his options, a recruiter told him there were many companies looking for people with his skill set to work in Auckland, New Zealand's biggest city.
"Within six weeks, I'd had two interviews and two job offers," says Shaun.
"My visa came faster than I expected. There were just 12 weeks between getting my job offer and arriving in New Zealand, and I could have done it in six."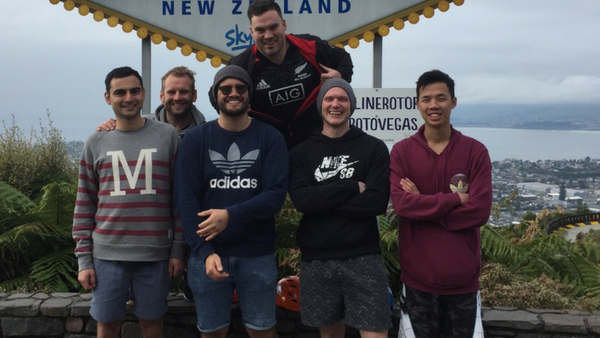 Feeling at home
Shaun arrived in New Zealand in May 2016 to work as a senior quantity surveyor with national construction company Ebert Construction.
"New Zealand felt like home straight away," says Shaun.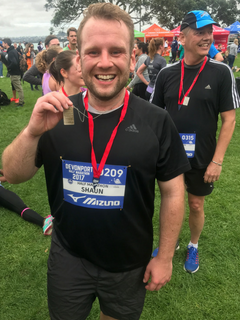 "I found it really easy to settle here. I enjoy the Kiwi mentality, which is relaxed and very positive."
Shaun has been working on a major project to build 125 apartments in the Auckland suburb of Albany.
"I worked with a big contractor back in the UK, and I like working on big projects. It's a challenging job – I've learned a lot already."
It took time for Shaun to get used to the differences between New Zealand and British construction industries, but he soon found his feet. He also discovered he could use his nine years of experience in the UK to benefit his new employer.
Shaun says pay rates in New Zealand and the UK are similar – he's now earning slightly more than he earned back home in Middlesbrough.
Friends at work
One of the differences Shaun has noticed between workplaces cultures is that colleagues in New Zealand are more likely to socialise together. He and his workmates often play a sport or go to the beach together after work.
"Your colleagues become your friends," he says.
He appreciates New Zealand's excellent work/life balance and its 'play hard, work hard' mentality. 
Auckland's temperate climate makes it easy to get out and about. "It never gets too cold in Auckland. The climate is glorious – it makes so many things possible."
Shaun loves the accessibility of the outdoors and shares the Kiwi enthusiasm for sport. He plays football, runs, cycles, goes to the gym and is learning to surf on the beautiful west coast beaches of Piha and Muriwai.
He says he's also done more bushwalking in New Zealand than he has ever done before in his life. Many weekends are spent walking the hills and coastlines around Auckland or exploring other parts of New Zealand – including Hobbiton, a movie set used in the Lord of the Rings and Hobbit trilogies.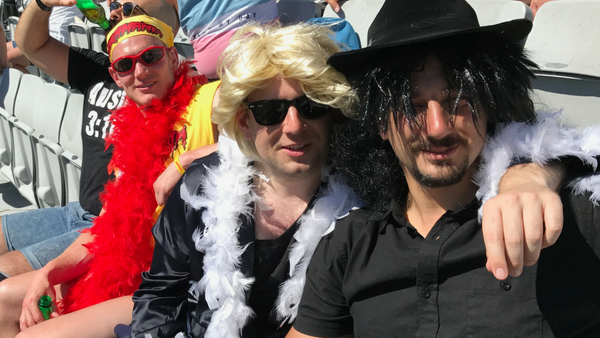 Building a future
While Shaun is living a long way from his family, technology has made it easy to keep in touch.
"I didn't see my brother and sister much before, but now I make an effort to speak to them for an hour every weekend. I speak to my family more here than when I lived in the UK."
Shaun enjoyed going back to Middlesbrough to see his family for Christmas, but has permanent residency in New Zealand and sees his long-term future here.
"I love the fact that people are so nice to you in New Zealand. It's just such a lovely place to live," he says.
"New Zealand grabs hold of you and keeps you. I knew within six weeks that I wanted to build my life here."