Every country has some natural beauty, New Zealand has lots of it.
New Zealand's natural beautiful it's not just concentrated in a few remote corners.
We are surrounded by great scenery, even in our biggest cities.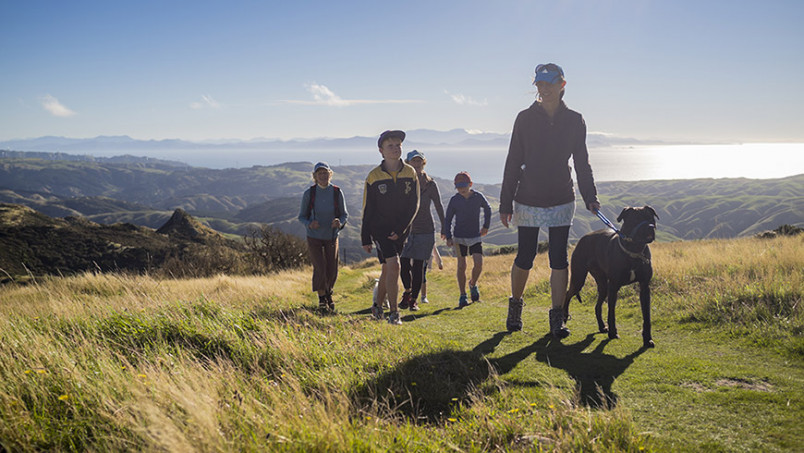 New Zealand is one big natural playground. You'll find all sorts of opportunities to get outdoors .
Mt Kaukau, Wellington
Connected to the land
The connection between people and the land is central to the identity of Māori - the indigenous people of Aotearoa - The land of the long white cloud.
The influence of that spiritual connection has affected non-Māori New Zealanders (pakeha).
Understanding our relationship with land and sea explains a lot about Kiwis.
We are passionate about sport and outdoor activities because they get us close to things that nourish us spiritually.
Environmental guardianship
New Zealanders feel a strong sense of guardianship (kaitiakitanga) for our environment.
We have strong controls over land development, fishing, water quality and conservation.
We've dedicated over 30% of our land area to national parks and other protected areas.
There are large-scale campaigns to remove the pests that threaten our native wildlife and protect our endangered species, including the kiwi (our national bird).
We have strict biosecurity restrictions on what you can bring into New Zealand, which you will experience when you arrive at one of our international airport.
What government is doing | Ministry for the Environment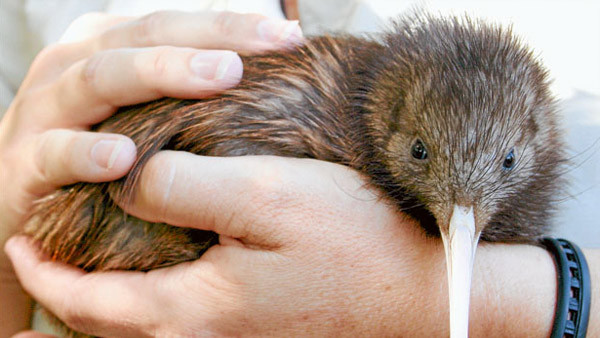 The Kiwi. One of New Zealand's endangered native birds.
Spectacular scenery
New Zealand's spectacular scenery can take a lifetime to explore.
Many New Zealanders who've lived here for their whole lives haven't seen or done it all.
Over 90% of migrants find our scenery exceeds or meets their expectations, according to a recent Immigration New Zealand survey.
Our scenery features heavily in the following films:
The Lord of the Rings trilogy
The Hobbit trilogy
The Chronicles of Narnia
Whale Rider
The World's Fastest Indian
The Piano
Mission Impossible 6 : Fallout
Disney's live-action remake of Mulan

The Last Samurai
If you watch any of these movies, you'll know what to expect of our landscapes: soaring mountains, mysterious lakes and rivers, dramatic volcanic plateaus, vast open plains, braided rivers, thermal wonderlands, fiords, native forests, glaciers, miles of farmland and glorious coastline with sandy beaches.
You can experience all of this beauty by car, on foot, by boat, on horseback, by helicopter, by rail, or by rubber raft.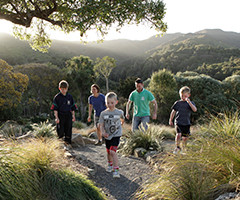 Low population density
New Zealand is less crowded than many countries around the world.
Size-wise we're slightly larger than the UK and slightly smaller than Japan, but we have a fraction of their populations (just over 5 million people).
On average you'll find just 18 people for every square kilometre in New Zealand. 
In comparison, the UK has 281 per square kilometre and Japan has 347.
Temperate climate
While we get our share of wild weather, our climate lacks the extremes that make getting into nature hard.
We don't have months of baking heat or intense snow: ours is a temperate climate which means relatively mild, wet winters and warm dry summers.
However, because New Zealand is surrounded by sea, the weather can change rapidly from day to day or even during the day.
There are also wide variations: the far north can be subtropical, while the deep south can get icy winds.
It can be sunny and warm on the east coast, and cloudy and wet over the mountains on the west.
New Zealand has southern hemisphere seasons, with winter from June to August and Summer from December to February.