There is no denying many New Zealanders are fanatical about rugby in general and our All Blacks in particular. But we are open to just about any sport that provides a competitive spectacle.
In addition to Rugby Union, Rugby league is also popular in Aotearoa. We are home to The Warriors who have competed in the National Rugby League (NRL) tournament since 1995. The Kiwi's are known as our national mens rugby league team and Kiwi Ferns are our national females rugby league team. 
Football is also increasingly popular, with both men and women. In fact, more people here actually play football than any other sport. We have a team in Australia's professional competition, the Wellington Phoenix. We have two national teams, the All Whites (men's team) and the Football Ferns (women's team). The All Whites qualified for the 2012 Olympics and were the only team to bow out unbeaten in the 2010 World Cup. Unfortunately, Mexico beat us for a place at Rio.
We have men's and women's national Futsal teams too, and we recently introduced a new community futsal league - the Northern Football Federation League (NFFL). The NFFL has a particular emphasis on bringing together ethnic community members and newcomers.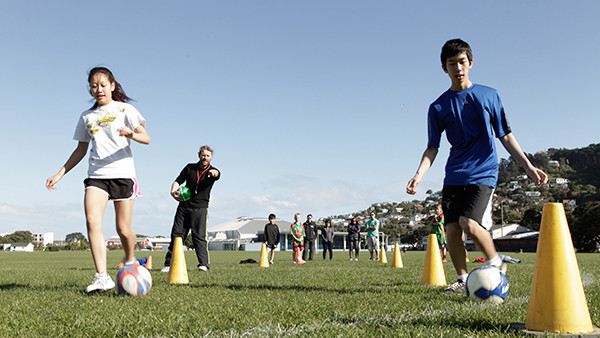 More people play football than any other sport in New Zealand.
Netball is the most popular women's sport, enjoying strong support from grassroots level right up to our world-leading national team, the Silver Ferns.
Basketball is also a sport widely admired in New Zealand. We have our men's national team, the Tall Blacks and 10 regional basketball teams. New Zealands own Steven Adams who is currently playing for the Memphis Grizzlies previously played for the Wellington Saints basketball team. 
Women's basketball in New Zealand is also a league of its own with a national basketball team, Tall ferns, and 5 regional basketball teams. 
In the warmer months, men's and women's cricket take the spotlight. The beach variety is a distinctive part of the typical Kiwi summer.
If you are a golfer, you will be pleased to know New Zealand has more golf courses per capita than anywhere else in the world. Practically every small town has its own course or links, while cities have several.
Range of sports
Many other sports are catered for year round - touch rugby, tennis, cycling, swimming, horse racing and equestrian, boating, fishing, diving, kayaking and canoeing, windsurfing, kite boarding and motorsport, to name just a few.
Not forgetting athletics. New Zealand has produced many world champion runners, especially in the longer distances.
The gym on your doorstep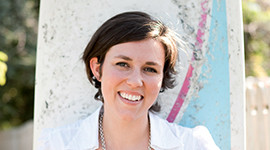 Lindsey Shaw, Canada
"My favourite outdoor activity is skiing but, since we got here, I have picked up surfing and I love it!
If you are serious about sport, it is so easy to do your training in New Zealand. Our great work-life balance and the outdoors on your doorstep make it easy to head off for a run at lunch or to get the hours in after work.
More information
Sports in New Zealand are all easily accessible and relatively low cost.
If you are keen to play sport here in New Zealand, a great place to start is that sport's governing body. Here are just a few:
You will find a complete list of national sports organisations on Sport New Zealand's website.