If you need to improve your English language skills, there are many options - from formal lessons and qualifications to conversation groups.
English language training in New Zealand is often called ESOL training (English for Speakers of Other Languages). Courses can specialise in everyday English to help with daily life, academic English for study, or business English for work.  
Courses are available from many different organisations and learning institutions and may be full-time or part-time.    
For more information about courses in your area, see our ESOL tool: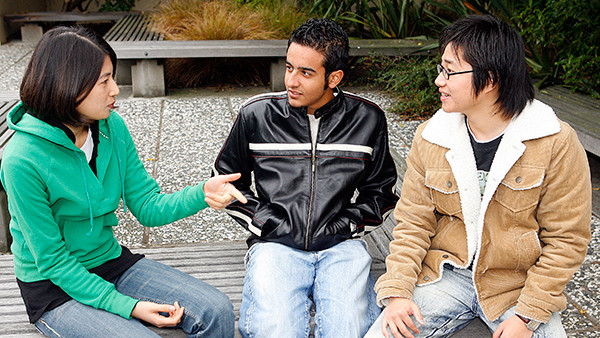 Pre-purchasing tuition
Some New Zealand visas have minimum English language requirements. You may need to take an English language test to show your level of fluency in English. For more information on accepted tests, visit the Immigration New Zealand website page below. You can check costs for these tests on the providers' websites.
Secondary applicants (partners and dependents over 16) applying for residence under the skilled and business streams who are not able to show they meet a minimum standard of English will need to pre-purchase ESOL tuition.
If you have pre-purchased English language classes with your visa it means you can access approved courses at no extra cost.
The Immigration New Zealand website has information on tuition costs and other details.
The government's Tertiary Education Commission (TEC) has a list of approved courses on its website. If you need help deciding which course to choose, call the TEC toll free Help Line on 0800 601 301 to discuss course options with an English for Migrants Advisor. If you are calling from overseas, dial +64 4 462 5201.
English for Migrants - Information for learners | TEC
Pre-purchasing ESOL tuition | Immigration New Zealand
Enrolling for a pre-purchased ESOL course
If you have pre-purchased English courses, Immigration New Zealand will give you an 'Agreement and schedule'. Take this and your passport when you enrol for the course.
Practise every day
The more you use English the faster you will learn. Practise as much as you can and do not be afraid to make mistakes.
There are many options for developing your skills:
Speak English at home as much as possible. Family support can be a big help
Socialise - surround yourself with English speakers and speak English with other ESOL learners too
Join as many groups as you can to get amongst Kiwis. Volunteering is a great way to help out and learn at the same time. Look at the information on our Meeting people page
Take some Adult Community Education classes (ACE). These are practical courses, often hobby-oriented. Class sizes are usually small so it is easy to talk (chat) with Kiwi English speakers. You may also meet other people who share your interests
Take every opportunity to speak to Kiwis. Read New Zealand newspapers, watch New Zealand TV and films and listen to local radio stations
Try watching some New Zealand TV shows using the Able caption service. This service provides English captions on TV shows. You can see the spoken words as text, which will help you link what is being said with the written English words.