Maintaining your property
DIY (Do It Yourself) home maintenance is popular in New Zealand, although there are some tasks that can only be completed by licensed professionals.
Maintenance advice
You can get a good overview of the basic maintenance tasks most houses require and how to handle problems on a website set up by New Zealand's leading consumer organisation.
Avoid the damp
Dampness can be an issue with many houses in New Zealand so they need to be properly maintained to avoid problems. The Energy Efficiency and Conservation Authority (EECA) website provides good tips on reducing moisture in your home and maintaining good ventilation.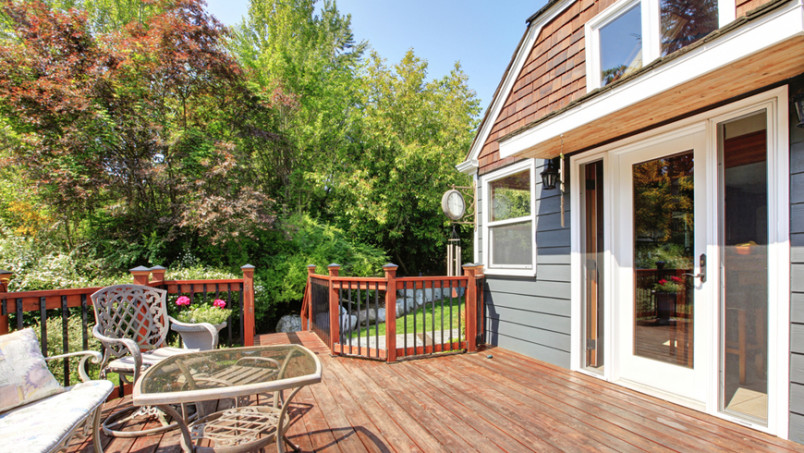 Some repairs need a licensed builder
If you are planning to build, renovate, or repair your home, be sure to find out if the work is considered restricted.
A licensed builder must carry out any restricted work on your home. For more information on restricted work, and who to hire, read the 'Hiring a builder' section on the Consumer Protection website.
Hiring a builder or tradesperson | Consumer Protection
Maintenance for rental homes
If you are renting, you are required to keep the property, including the garden, clean and tidy. But maintaining the building is the landlord's responsibility. Tenants must notify their landlord or property manager if they notice something that needs fixing.
Owners and tenants should contact their power company for advice if they think that trees are getting too close to power lines.
Regular property maintenance | Tenancy Services
Make sure your home is safe
Check you have smoke alarms
Owners and tenants should make sure there are working smoke alarms installed in the house. Many fire-related deaths happen at night when people are sleeping and do not smell the smoke. Working smoke alarms are the best way to make sure you and your family get an early warning of a fire so you can get out alive.
If you are renting and there are any problems with the smoke alarms, you must let your landlord know as soon as possible.
Choosing a smoke alarm | Consumer NZ
Quake safe your home
One thing you have to be aware of about living in New Zealand is earthquakes. We are one of those Pacific Rim countries that have them.
There are a number of things you need to do around your home that will help prevent injury and damage if an earthquake strikes.
They include simply putting putty (BlueTak) or non-slip mats under ornaments and small objects and making sure pictures and paintings are securely fastened. Tall furniture that might sway and fall should be attached to walls using brackets and the hot water cylinder should be secured with a restraining kit.
Download the information supplied by the government's Earthquake Commission (EQC) and read more information about preparing for disasters in our Safety section.
Easy ways to quake safe your home | EQC (PDF 1.6MB)