You will start your job search fired up with energy and self belief. And with a little luck, you will land a job quite quickly. But sometimes, it takes longer.
If it does, you may have to take short term work just to keep the cash coming in. Or you may have to take a different route to your ideal job.
This section has tips that will help make your job search as successful and speedy as possible. There are also ideas on what you can do if getting a job turns out to take longer, and be harder, than you expected.
How to find a job: Top tips
05:00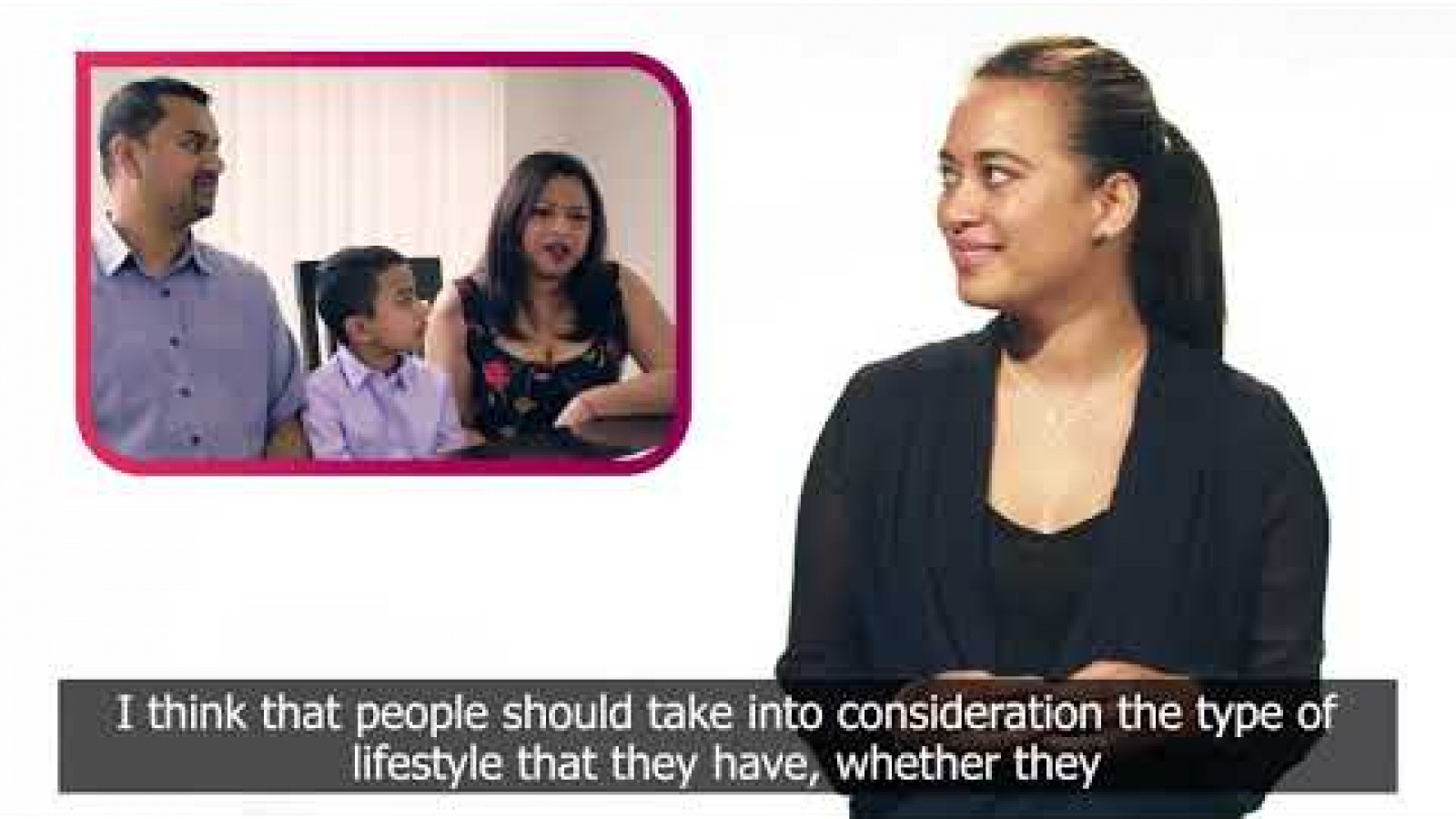 Seek help and advice
Looking for work can be a lonely business. So, you should seek out support as soon as you can. Having people you can share experiences with will make things easier - and of course, it means you'll have people to celebrate your eventual success with.
Most cities have local programmes to help newcomers like you find work in New Zealand.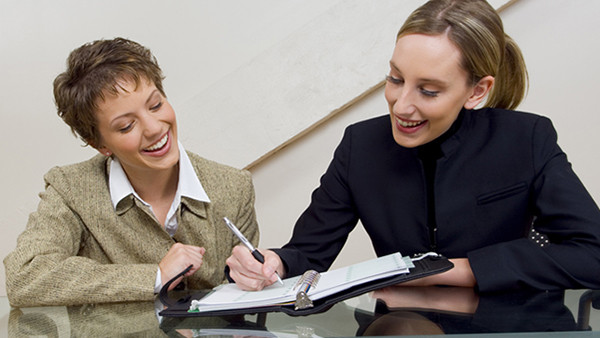 Showing initiative always impresses Kiwi employers. Plus, coming from overseas you'll have a more interesting story to tell.
New Kiwis
An excellent option is the national online skilled migrant recruitment programme, 'New Kiwis'.
The programme is provided by the Auckland Chamber of Commerce and funded by Immigration New Zealand. 
It is designed to help match skilled newcomers and returning Kiwis with employers that need their skills.  You can register your CV and search for jobs advertised by employers registered with the site.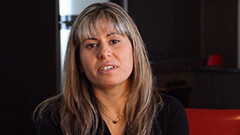 Finding work
From preparing your CV to getting an interview, hear how these recent migrants got their jobs. 
​Job Seeker Online Course | New Kiwis 
Other programmes
There are various other employment support programmes available around the country. They include 'Newcomer' matching programmes, job mentor programmes, job clubs and training in the skills needed for the New Zealand workplace.
A good website to visit is careers.govt.nz. They have tips and templates for CVs and cover letters, other practical self-help resources, and career advisers you can chat with online or over the phone.
Another option is finding a job mentor of your own. Try to find someone who works in your industry who is prepared to give you occasional advice about how things work in New Zealand, where to look and who to talk to. It doesn't have to be a formal arrangement or involve anything more than the occasional phone call or meeting for coffee.
There are also a number of professional career advisers and coaches who can give you ideas and objective feedback about your applications and interview techniques. Just search online.
A 'job-ready' checklist
You may have great skills that are in demand, but being new here, you'll still be at a disadvantage in some aspects compared to Kiwis going for the same job. Working through the items on this checklist will help you identify and overcome some of your weak spots.
Remember, after every job interview, always ask for feedback on how you performed. It'll give you important clues about what to do, or not to do, next time.
1. Understand the Kiwi workplace
Showing an employer that you are familiar with how Kiwi workplaces operate will give them confidence that you will be comfortable in your new role. 
Get some background information from our Worktalk resource and Newcomers Guide. Then, try using it in some practice interviews with a Kiwi playing the role of employer and asking how you'd react in certain situations.
If you don't have any experience in a role in New Zealand, try some volunteering while you are job hunting.
The impact Māori culture may have on your day-to-day life depends on where you live and what work you do. Some jobs require an understanding of Māori protocols. Check out our Māori culture page for some links.
Worktalk | Immigration New Zealand
Guide to New Zealand workplaces
2. Understand local qualifications and professional memberships
You'll have looked into qualifications before you started applying for jobs, but you should check with employers about which qualifications they believe are most useful for their particular role and organisation.
Be prepared in interviews to describe how your qualification compares with local ones. Remember your interviewer may have a similar qualification, so be tactful if you think your version is better!
Check if there is a professional group you can join to show that you understand how your industry or profession operates in New Zealand.
Qualifications and occupational registration 
3. Master Kiwi English
To work in New Zealand, you'll need to be able to understand, speak and write English well. How well will depend on your industry or occupation. The more skilled your work the better your English will need to be.
Even if English is your first language you may find understanding Kiwis is not always easy.
So, check out our Learning English page in Live in New Zealand for ideas on improving your language skills, tuning your ears into our accent and understanding the slang and unusual expressions we use.
4. Manage your work history
If settling in and job hunting is taking a while, you may have some gaps in your CV. It will help if you can show you've been using the time to improve your knowledge and understanding of Kiwi culture, local workplace customs, or Kiwi English.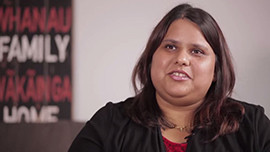 Volunteering in Wellington gave Shikha work experience and helped her secure a new job.
Volunteering
Doing voluntary work is a very good way to meet people, build up work experience in New Zealand and fill in any awkward gaps in your CV. Volunteering can also lead to references, which can be a real asset in your job search.
By volunteering, you can keep up your skills while you search for work. You may also learn new skills in an area you'd like to move into.
There are lots of opportunities for volunteer work in New Zealand. Many community groups and not-for-profit organisations need qualified people for specific work which they'd otherwise have to spend hard-won funding on.
Ways to find volunteering opportunities include checking the community boards at your local hall, community centre, library or shopping centre. Check your local volunteer centre on Volunteering New Zealand.
If you hold a student, visitor, or work visa you can volunteer, providing you will not receive any gain or reward for the activity you volunteer for, i.e. any benefit that can be valued in terms of money like lodging, food, transport, etc.  
Finding volunteer roles | Volunteering New Zealand
Can I do unpaid work while working in New Zealand? | Immigration New Zealand
How to find a job: Top tips
03:42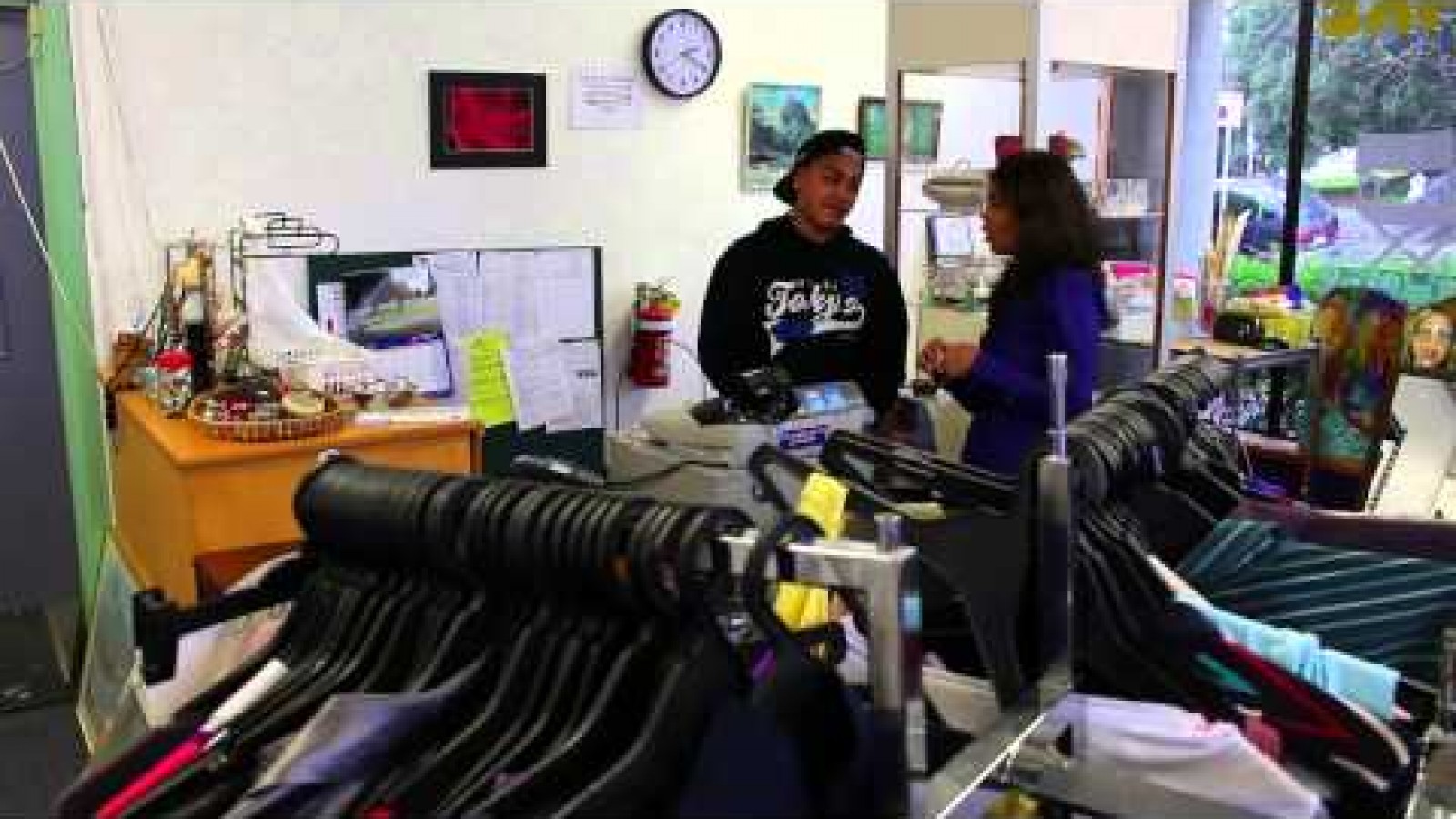 Returning to work
Returning to work after a break can be daunting, especially in a new country.
Getting prepared and knowing the options available can help you feel more confident in making the transition. Careers.govt.nz has some useful tips and advice on where to start.
If you have children, you can find information about the early childhood education options on the Ministry of Education's Parent's and Whānau website.
You can also talk to your employer about the options for working flexible hours if you need to fit work around caring for your family.
Returning to work after a gap | careers.govt.nz
Early learning | education.govt.nz
Be flexible
You need to be flexible in your search for a job you would really like.
To start with, look beyond your qualifications. Dig deeper and think hard about what skills and work experience you have. These are 'transferable' skills that can open up jobs you're good at and enjoy, but that may be in slightly different fields than you would have originally considered.
Many of the skills employers look for in a candidate are transferable skills, or skills that can be used in a variety of jobs.
Another part of being flexible is not just focusing on particular job titles. Broaden your search to look for vacancies that need the transferable skills you have identified.
The careers.govt.nz jobs database lets you search for job descriptions that might include your transferable skills.
You may also want to consider further training. As well as broadening your skills, this will give you a New Zealand qualification.
If you already have relevant training and experience, you may be able to complete a qualification here more quickly than you expected. The process is called 'Recognition of Prior Learning' (RPL) and you can find out more about it from the careers.govt.nz website.
Another approach is portfolio working - earning income from a variety of sources. You might combine freelancing or self employment in your chosen field with a regular contract or temporary jobs doing different types of work.
Portfolio working is quite common in New Zealand, particularly in smaller centres.
Incidentally, starting or buying a business, or freelancing on your own account is easy in New Zealand. It is quite common for relationships formed this way to develop into full time employment opportunities.
For more information about starting or buying a business visit business.govt.nz
Figure out your skills | careers.govt.nz
Skills employers are looking for | careers.govt.nz
Job profiles | careers.govt.nz
Credit work or learning towards a qualification | careers.govt.nz
Starting a company | business.govt.nz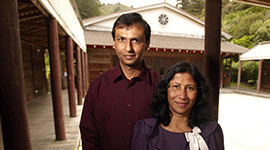 Zavinee Senaratne, Sri Lanka
They gave me an appointment and after the director interviewed me, he agreed to take me on for a one month trial. 
Seek out opportunities
Many jobs in New Zealand - perhaps as many as 70-80% of them - are never advertised. So, as well as looking for advertised jobs you need to seek these jobs out and put yourself in situations that might lead to offers.
Meeting people and joining professional networks is the usual way to start. That can start conversations that can lead to an introduction… that can lead to a project…. that can lead to a position.
Networks and service clubs are other places you can make contacts with people who know about jobs that are available or coming up but are likely to be filled without being advertised. (They can also be good places to find Kiwi mentors in your field of work who can lend you some friendly advice from time to time.)
Industry and professional groups run frequent conferences and events: so do local councils and Chambers of Commerce. You should also consider community or cultural groups that have been set up specifically for people from your home country.
Check the local networks and community groups pages of our Regional section.
It can be a good idea to check whether the networks you have in your home country have contacts in New Zealand. You may be able to get some contacts before you leave home.
TIP: Networking events are not the time to hard sell your skills. Just tell people what you do and say you are looking for openings.
Home | Business and Professional Women New Zealand (BPWNZ)
Our Communities | Ministry for Ethnic Communities