Choosing somewhere to live
You may need to look around for a while to find a warm house in a neighbourhood you like which is close to schools, transport, shops and where you work.
As well as getting out and looking yourself, you should ask friends and the people you work with for advice. They may even know of places for rent - in New Zealand many good properties are let through word of mouth without being advertised.
Always visit a property before you commit to renting or buying it.
Climate and heating
Because the climate in New Zealand varies so widely - for example, winter is generally much warmer in northern areas than in the south - the issue of heating will be more important in some regions than others.
Houses here generally do not have central heating. Instead, rooms have individual heating. People often tend to wear more layers of clothing in the winter and only heat the room in the house that they are using, while they are using it. Many new arrivals find the first winter here a bit of a shock.
When you are choosing a house, ask about the level of insulation, the heating options and amount of sun that it gets. If you get an estimate of electricity costs, remember that you will be spending quite a bit on heating as many New Zealand houses retain very little heat compared to other countries.
The Government's Energy Efficiency and Conservation Authority (EECA) has advice on working out whether the home you are considering is energy efficient, and what sort of heating you will need.
Healthy homes insulation standard | Tenancy Services
Remember that here in the southern hemisphere, it is the north facing properties that get the most sun. So they are likely to be naturally warmer.
School zones
If you have decided on a school for your child, check if it has an enrolment zone.
If you live in this zone, your child will be guaranteed a place in the school. If you are not 'in zone', you can still apply but there is no guarantee your child will be accepted.
There is more about school zones and transport for your children on our Choosing a school page.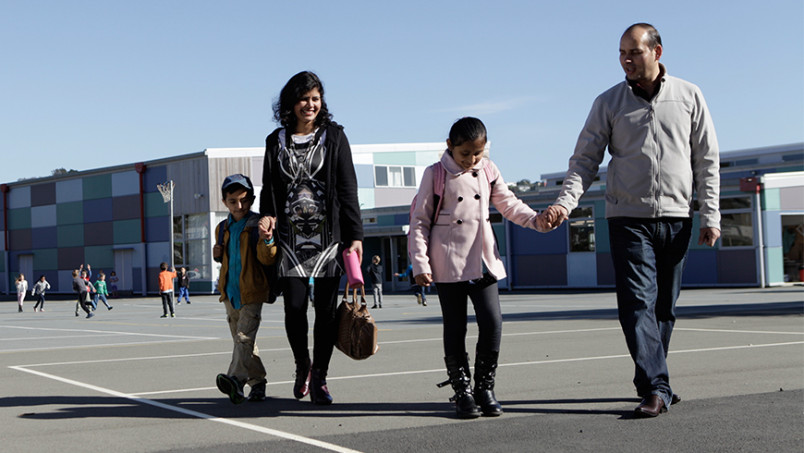 Transport options
New Zealand's larger cities have well-developed public transport options, but services can be more limited in smaller centres. Check the Community services page for your region (see Our regions and cities) to find more information about transport in the regions.
New Zealand cities and towns are spread out. Even if public transport can get you to and from work or school, you are still likely to need a car here.
You can find more information on the transport pages below.