If you're up for a challenge, New Zealand can offer you a happy and satisfying career as well as a lifestyle that civil engineers in most countries can only dream of.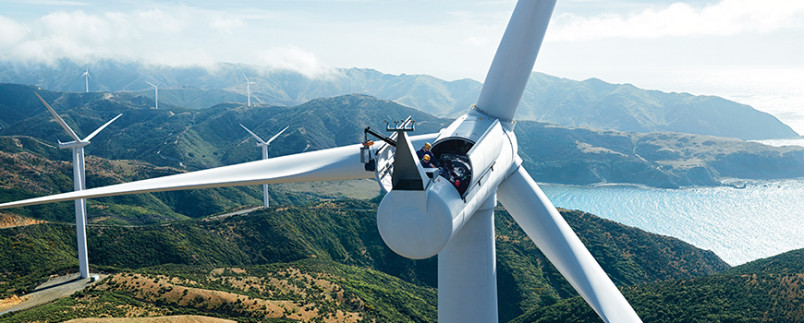 Great job opportunities for civil engineers
Your skills are highly sought-after in New Zealand – there are civil engineer shortages throughout the country, and demand is growing.
Civil engineers are in high demand in New Zealand because of:
increased government spending on infrastructure such as road, water collection, wastewater management and public buildings
major roading and water infrastructure projects
the rebuild of the Canterbury region after its earthquakes in 2010 and 2011
the need to meet the growing demand for electricity with new power-generating equipment and stations.
Most civil engineers in New Zealand are employed by engineering consultancies, local and regional authorities, government agencies or infrastructure and utility companies.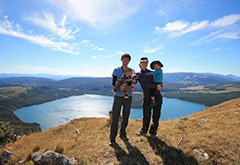 Working in New Zealand as a civil engineer
"I've done three times the number of projects in the last four years in NZ than I did in the four years I worked as a civil engineer in the US."
Civil engineers are on New Zealand's skill shortage lists, so if you have a full-time job offer – and the right experience and qualifications – it may be easier to apply for a visa.
Varied work
You may be working on large-scale infrastructure projects, some of them groundbreaking projects with many technical challenges, such as rebuilding after earthquakes. Overseas-trained civil engineers often say the work in New Zealand is more varied than back home.
Or you may be working on smaller projects that let you stay involved in the process from beginning to end, broadening your skill set.
Civil engineering jobs are available throughout New Zealand, from Auckland, our biggest city, to fast-growing cities such as Tauranga and Hamilton
Interested in coming to New Zealand?
Take the first step to a new life by registering your interest with Immigration New Zealand. We'll send you personalised emails about job opportunities in your profession, life in New Zealand and choosing the right visa.
It's free and there's no obligation.

World famous quality of life
The quality of life in New Zealand really is excellent compared to many other countries.
Working hard and getting ahead is important to us. We're a well-developed, well-connected country with all sorts of opportunities to advance your career. But New Zealanders also believe life is for living. It's about balancing a good day's work with time for family and friends plus easy access to some of the world's most stunning landscapes. Even in our biggest cities, you're never too far from a beach, bike trail, or national park.
New Zealand was voted No. 1 for work life balance in the 2020 HSBC Expat Explorer survey of 20,000 expats around the world.
Safe and secure

 

New Zealand consistently tops the lists of the world's most peaceful and least corrupt countries. While feeling safe is a luxury in many places, it's one that New Zealanders are accustomed to. Our strict border controls and low level of crime means safer communities, greater personal freedom and peace of mind for you and your family.

New Zealand ranked second on the 2020 Global Peace Index of safest countries to live (just behind Iceland) and along with Denmark was rated the world's least corrupt country in Transparency International's 2020 Corruption Perception Index.

In New Zealand, we are lucky to be far from the political issues troubling many other parts of the world. But we still take an interest in world affairs. We are active voters in our own country and enjoy a long tradition of calm and polite political debate.
Gret environment for families

 

If you have a family, New Zealand is probably one of the best choices you could make. Along with affordable, quality education, we give children the opportunity to get close to nature and enjoy a diverse range of healthy sport, recreation, and adventure activities.

It's why so many Kiwis living abroad come back home when it's time to start nesting. They know that children here enjoy many things other countries just can't offer.

We make fitting in and getting set up in your new country easy. And less commuting plus a better work-life balance means you get to spend more time with your family.

Expat families find New Zealand has a great sense of community. We rank second for this on the OECD's Better Life Index covering 40 countries.

Families also value our subsidised healthcare. If you hold a work visa valid for two years or more, are a citizen, or a resident, public healthcare in New Zealand is free or low cost.
​ ​
Wide open spaces

 

 

We have all the benefits of an advanced Western economy — but only a fraction of the population, so we have lots of wide open spaces for you to enjoy.

With just 5 million people spread across a land 1600km long and 350km wide we average only 18 people per square kilometre — less than nine people/km2 if you take out the big cities. Even a huge country like the USA has more people/km2 (34), while countries like the UK (280 people/km2) and Singapore (nearly 8,000 people/km2) are far more crowded.

Auckland, our largest city, was ranked the world's third most attractive environment for expats in the latest Quality of Living survey conducted by the global HR consultants Mercer.

New Zealand's famous natural beauty is never far from view. Over 30% of New Zealand is dedicated to national parks, boasting fertile green countryside, majestic forests and snow-capped mountains, and no part of New Zealand is more than seventy-five miles (120km) away from the ocean.
A very warm welcome

 

New Zealanders open their hearts to newcomers. The Maori people have a saying "He aha te mea nui o te ao. He tangata, he tangata, he tangata" which translates to "What is the most important thing in the world? It is the people, it is the people, it is the people."

Our warmth and hospitality are a product of our size. Living on the edge of the world as we do, it's second nature for New Zealanders to reach out and make connections.

It's not surprising then that Immigration New Zealand surveys find that nine out of ten recent migrants were satisfied or very satisfied with life in New Zealand and would recommend New Zealand to friends and family.

Civil engineers in New Zealand tend to work in small, friendly teams, so it's easy to meet people and make new contacts.

​
More information

Moving to New Zealand
You love your job as a civil engineer, but does it come at the expense of time with your family and friends? Do you want to take a step forward in your career, while still having the time and energy for a life of your own? New Zealand could well be the answer.
There may be a number of visas you are eligible to apply for – each with its own criteria and application process. 
Your 5 step plan to make it happen
1. Check your qualification

If you plan to work as a civil engineer in New Zealand, employers will expect you to have an engineering degree that is recognised under the Washington Accord.  To check your qualification, go to the International Engineering Alliance website. If your degree isn't formally recognised under the Washington Accord, it can be assessed by Engineering New Zealand. Most civil engineers choose to become members of Engineering New Zealand, but membership isn't compulsory to work in New Zealand.

International Engineering Alliance Working in New Zealand | Engineering New Zealand
2. Find a job

Civil engineers are in high demand in New Zealand and there are job opportunities all around the country - from Auckland, New Zealand's biggest city, to fast-growing regional centres like Tauranga and Hamilton.

You'll need a job offer before you can apply for a work visa, so check out these job websites:  
3. Apply for a visa

Good news - civil engineers are on New Zealand's skill shortage lists. So if you have a full-time job offer and the right work experience and qualifications, applying for a visa may be easier. You may also be able to bring your partner and children with you.
Work visas | Immigration New Zealand
4. Investigate your costs

The cost of living may be different to back home, depending on where you're from and where you plan to live in New Zealand. Use our calculator to find out what your income and expenses might be in New Zealand.

Cost of Living Calculator
5. Plan your move

To make your move hassle-free, try NZ Ready. This free online tool gives you a personalised task list to help you plan your move to New Zealand and make settling here easier.

NZ Ready
NZ Ready online planning tool
NZ Ready is a free online tool to help you plan your move to New Zealand, ensuring you know how things work here and have a hassle-free move.