One of the best things about living in New Zealand is there are so many things to do. Another is, it is so easy to do them!
Sport, music, outdoor adventure, comedy shows, exhibitions, growing your own vegetables – whatever gets your pulse racing, clears your head or gives you that deep sense of satisfaction, there is every chance you will be able to enjoy it here in New Zealand.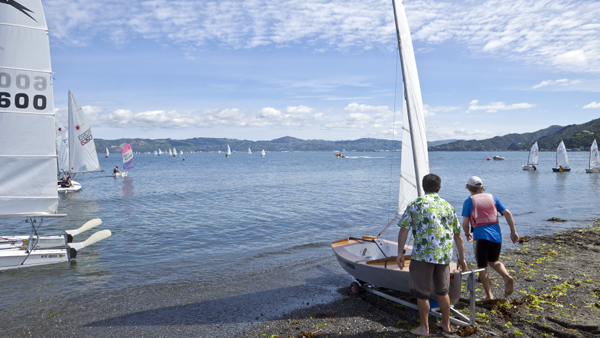 Sailing on the Wellington coast.
Being quite a small country, even the most exotic of pastimes are no more than a day's travel away - usually a whole lot less. For example, the furthest you could ever be from the sea in New Zealand is 120 kilometres (75 miles).
The weather here is relatively kind, making it easy to get out and about all year round.
And then there is the famous New Zealand work-life balance, which gives you time and headspace to combine a good day's work with doing the things you and your family want to do.