There are five major banks and a number of smaller banks to choose from in New Zealand.
All banks must be registered with the Reserve Bank of New Zealand - a list of all banks can be found on their website. The five major banks are ANZ, ASB, BNZ, Kiwibank and Westpac.
New Zealand also has credit unions and building societies. They are not banks, although they are supervised by the Reserve Bank, but they offer many similar services.
There are banks in cities and towns right throughout the country, but not all banks operate nationally. It is a good idea to check the bank's website to see if the bank you are considering has a branch in your new hometown.
Banks in New Zealand have lots of experience in helping migrants and many of them have multilingual migrant advisors. If needed, check that they speak your language.
Register of registered banks in New Zealand | RBNZ
What is a credit union or mutual building society? | Co-op Money NZ
Setting up an account before you arrive
It is a good idea to open a New Zealand bank account from your home country. You can open an account here up to a year before you move.
You can transfer money into your new account before you arrive in New Zealand. It acts as a holding account, ready for you to use when you arrive. It also means you can provide your employer with a bank account number so receiving your first pay is easier.
When you arrive, you will most likely need to activate your New Zealand bank account. To activate your account you are often asked to verify your identity and permanent address. As you may not have a permanent address as soon as you arrive, it is a good idea to check with your bank what the options are for your first few weeks here.
The five large banks have webpages about setting up an account from abroad and their services for migrants:
BNZ Bank,
Kiwibank
ANZ Bank
Westpac Bank
ASB Bank
Transferring money after you arrive
There are several options to transfer money into New Zealand. One option is to arrange a 'telegraphic transfer' through your bank. For security reasons, many banks require your first transfer to be made at a branch or in person. So, it is important to check with your bank before you leave. You can transfer funds in your home currency as it is usually cheaper to buy New Zealand dollars from within New Zealand. It may be even better to set up a foreign currency account at your New Zealand bank and transfer funds in your home currency straight into that. Banks at both ends of the transfer usually charge fees. 
Another option is using a foreign exchange broker. Once you transfer your funds to a broker, they will arrange the exchange and deposit the money into your New Zealand bank account. This allows you to avoid international bank transfer fees charged by banks. 
There are also various options for transferring money from New Zealand to other countries. Most banks here let you do it online using their internet banking service.
If you are sending money back to the Pacific, you could use the tool below to compare money transfer costs between companies.
Money transfers to the Pacific | SendMoneyPacific
Bringing cash into New Zealand
There is no restriction on how much foreign currency you can bring in to or take out of New Zealand. However, if you arrive at an airport carrying more than NZ$10,000 in cash you will need to complete a Border Cash Report.
You can change your money into local currency at airports using the Travelex stores which are open every day for all international flights. You could also compare rates with other agencies such as travel agencies, banks and other foreign exchange locations.
Credit ratings
It is useful to bring evidence of your credit history with you to New Zealand. To get a credit card or borrow money in New Zealand you will need a credit rating. Before you leave, ask your New Zealand bank what evidence of credit worthiness they will need and bring any documents with you.
Exchange rates
What the New Zealand dollar ($NZ) is worth in your currency varies a lot. There was a huge upheaval in our economy in the 1980s when we adopted free market principles. As part of this, the currency has been allowed to float ever since, ranging for example from US$0.3922 in November 2000 to US$0.8835 in July 2014.
You can check the current value of the $NZ against your currency and see how it has varied over time on the privately operated website of interest.co.nz.
Daily exchange rates | interest.co.nz
News about NZ$ | interest.co.nz
Interest rates
Most accounts at most New Zealand banks earn you interest on credit balances. Of course there are many types of savings accounts and term deposits which earn interest at a higher rate. Interest.co.nz has a handy page to help compare the rates across banks in New Zealand. 
At some point, you will need to give your bank your tax number. They need it so that any interest they pay you will be taxed at the correct rate. If they do not have your tax number, they will deduct tax at the highest rate.
Interest rates and fees | interest.co.nz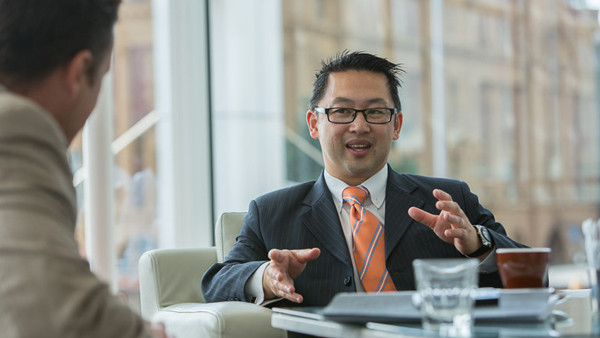 All banks must be registered with the Reserve Bank of New Zealand.
Loans and financial advice
Anyone offering you financial advice in New Zealand must be a licensed financial advisor. There are various levels of licence that allow advisors to provide different sorts of advice.
The government's Financial Markets Authority (FMA) regulates this sector. You can find out more about financial advisors on their website.
If you want to borrow money, choose your lender carefully. Not all the organisations offering to lend you money are banks. Some of them charge very high interest rates. Some organisations provide zero interest or low interests schemes, usually if you meet certain eligibility criteria.
Check with a financial advisor or budgeting specialist before you sign any contract. There are lots of budget advisors you can contact all around New Zealand.
Budgeting services | MoneyTalks
No interest loan scheme | NILS
Banking regulations
New Zealand's money laundering laws mean banks are strict about being able to identify customers clearly.
That will affect you most when you want to open an account, send or receive money from overseas, or give someone else signing authority on your account. You should check with your bank what you will need in order to prove your identity to them in those situations.
For more information about our money-laundering rules, visit the Banking Ombudsman's website.