In New Zealand, the rights of individuals are protected by a wide range of laws. These laws cover problems you may have with government organisations, private businesses or individuals.
If you feel something goes against your rights, you can complain. There is a comprehensive list of agencies that can help you to resolve your problem.
Agencies that can help | Complaint line
The Bill of Rights
New Zealand has a Bill of Rights that protects your:
life and security rights
democratic and civil rights
non-discrimination and minority rights
search, arrest and detention rights
criminal procedure rights
justice rights.
The Community Law website has more information on the Bill of Rights. The Human Rights Commission also has information on these rights and how to complain if something happens that goes against your rights.
Bill of Rights Act | New Zealand Human Rights Commission
New Zealand Bill of Rights | Community Law
Human Rights
New Zealand also has a Human Rights Act. It protects everyone in New Zealand from discrimination - being treated unfairly or less favourably than someone else who is in the same or similar situation as you.
Under the Act, no one can discriminate against you on the grounds of:
your age, sex (gender) or sexual orientation
your marital or relationship status
having a family or not
being in a relationship with or related to a certain person
your religious or ethical beliefs
your colour, race, ethnicity or country of origin
having any kind of disability, impairment or illness
your political opinions
your employment status.
If you are facing discrimination, you can contact the Human Rights Commission for help. They use an interpreting service so you can talk in your own language.
If you feel unsafe, call the Police.
Information for migrants - Human Rights Commission
Help if you face racism or other discrimination
If you face racism or other forms of discrimination, you can complain to the Human Rights Commission. They can help with advice and information. If necessary, they can work with the other party to resolve your complaint. Your case may go to the Human Rights Review Tribunal. They may award compensation if your feelings and dignity have been hurt.
You can report race-based abuse and crimes to the Police. In an emergency, call 111 to reach the New Zealand Police. To reach them in non-emergencies, call 105. 
Human Rights Commission - make a complaint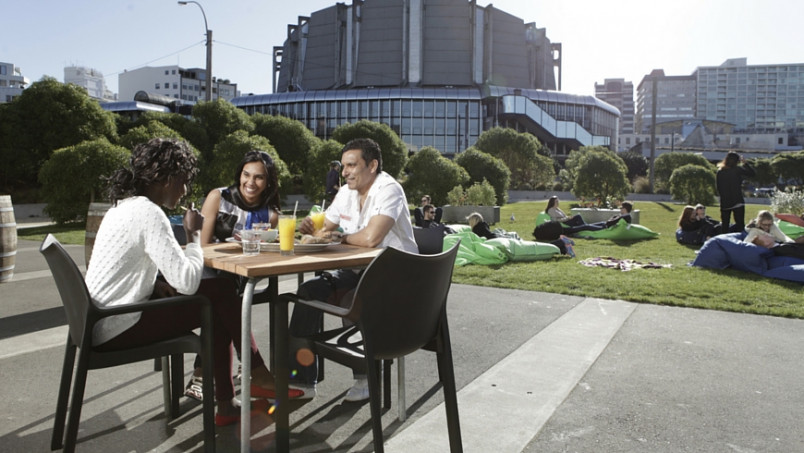 Your rights in a relationship
Domestic or family violence is an important human rights issue, and it is against the law in New Zealand. This means anyone in a relationship has the right to:
leave an abusive relationship
ensure a safe environment for their children
refuse to do something if they do not want to do it
work and study, depending on immigration or citizenship status.
The police and other agencies in New Zealand take family violence seriously. They have people who can help, and you do not have to leave your family to get help. Some of these agencies can arrange for interpreters who speak your language.
You can also get 10 days' paid leave and ask for short-term flexible working arrangements if you are affected.
If you are worried for your own or someone else's safety, call the following organisations on their 24-hour crisis phone lines:
Women's Refuge - 0800 733 843
It's not OK Information Line - 0800 456 450
HELP sexual abuse services - 09 623 1700
The Ministry for Vulnerable Children - Oranga Tamariki - 0508 326 459.
Women of Asian, African and Middle Eastern origin can also contact Shakti on their multilingual 24-hour crisis line on 0800 742 584. 
For more information on the law and how you can access online support, counselling services, and safe accommodation, see the links below.
Support for family violence victims | New Zealand Government
Information on family violence and help | Are you OK
Leave for family violence victims | Employment New Zealand
Family violence - get help | Women's Refuge
Rights of children and young people
Children and young people up to the age of 17 years have special rights which are covered by a range of different laws.
These laws protect the rights of children, and define those rights. For example:
the right for children to be involved in decisions about their welfare
the minimum age for various things children can be entitled to
the age from when children can legally live away from their home.
Smacking
Smacking children or using physical force to discipline children is illegal in New Zealand.
The Community Law website has more information.
Youth legal rights | Community Law
Right to protection from unlawful cultural practices
Some cultural practices are against the law in New Zealand and carry serious punishments.
Female genital mutilation (FGM) or 'cutting' is against the law in New Zealand under the Crimes Act, even if the woman or girl wants it done. There is a maximum jail term of seven years for anyone found guilty of practising FGM.
It is also illegal to make any arrangement for a New Zealand citizen or resident or child to leave New Zealand for FGM to be performed or to encourage any person in New Zealand to perform FGM on a New Zealand citizen or resident outside New Zealand.
Shakti Women's Refuge has information on unlawful cultural practices. Contact Shakti on 0800 742 584 for help.