When you first arrive in New Zealand you may need help in your preferred language or help with using English in important documents and conversations.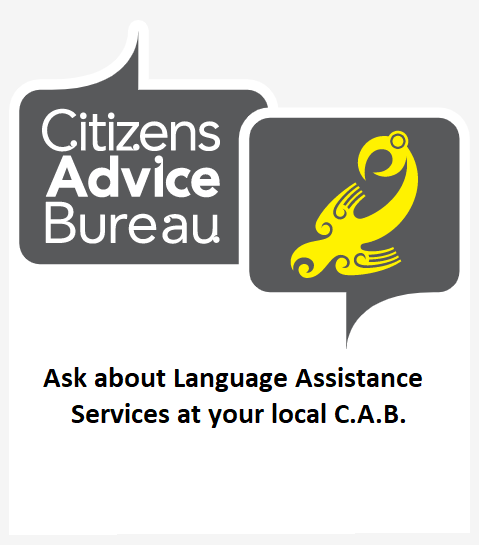 Language Assistance Services
For a small country, New Zealand has a very diverse population. But if you want to find someone who speaks your preferred language, they may not live so close to you. 
Don't worry.  Language Assistance Services (LAS) - a free government service - has interpreters for over 300 languages.
The LAS telephone and video interpreting is available 24/7 - that's 24 hours a day, seven days a week.  So you can always find a person who speaks your language.
LAS now also works directly with the CAB (Citizens Advice Bureau) network. So you can ask for an interpreter in your preferred language when you visit your local CAB. 
Language support is available across government and local councils and agencies. So when you call them, simply ask for an interpreter and your preferred language.
To get an interpreter, visit or phone the agency you want.
•          Ask for an interpreter and the language you want.
•          You will be asked to wait (please do not hang up the phone).
•          A professional interpreter will join you on the phone to help you talk to the agency.
Participating government agencies will ask what language you require, then contact and include a qualified interpreter in that language into the conversation, to help you both communicate and understand.
Over 55 government departments, health boards and councils, with more joining constantly can assist you with interpreting support.
LAS is also complemented with a translation service for documents, and a new face-to-face interpreting service that is (by arrangement) available across all of New Zealand.
You can check who uses LAS here.
Translation services (written word)
You may need important documents translated into English.
Search for a translator or interpreter on the New Zealand Society of Translators and Interpreters website.
Driver licence
If your overseas driver licence or permit is not in English, you will need an accurate English translation. The NZ Transport Authority (NZTA) website has a list of authorised translation services and other acceptable options.
Finding an approved translator | NZTA
Qualifications documents
If the documents supporting the qualifications you have gained outside New Zealand are not in English, you will need to provide a translation of them. The New Zealand Qualifications Authority (NZQA) has details and a list of translation services you can use.
Documents required for an IQA | NZQA
Citizenship applications
Documents needed for citizenship applications that are not in English must be translated. The Department of Internal Affairs (DIA) Translation service can do this for you.