While feeling safe is a luxury in many places, it's one that New Zealanders are accustomed to.
We're not saying serious crime doesn't exist here - it does - but the rates are lower in New Zealand than in many other countries.
Compared to many other parts of the world, New Zealand is largely free of personal violence and strife between communities.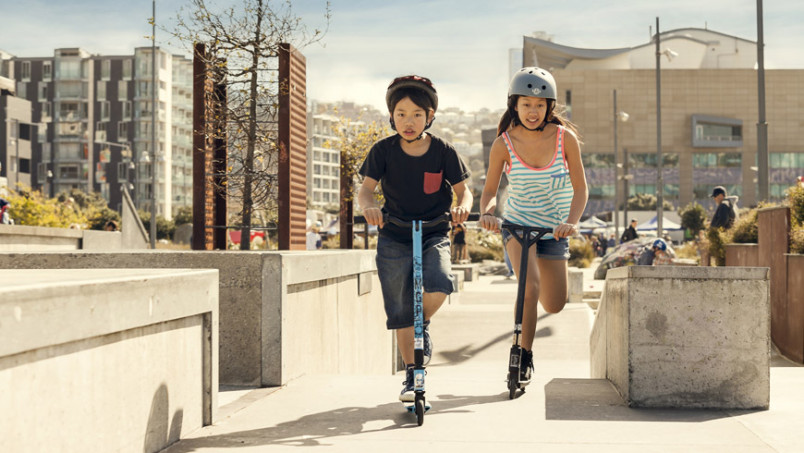 It's why so many Kiwis who have lived overseas return home when it's time to have a family.
High personal safety, low corruption
We're rated in international surveys as one of the world's most peaceful, least corrupt countries.
The 2021 Global Peace Index, which compares 162 countries for the risk of personal violence, rates New Zealand as the world's second safest country just after Iceland. 
Transparency International's 2021 Corruption Perception Index ranks us the least corrupt country in the world, equal with Denmark and Finland.
Global Peace Index | Vision of Humanity
Corruption Perception Index | Transparency International
A fair deal
In New Zealand, you can expect to pay the advertised price or fee for goods and services.
You can also expect officials and people in authority do what they're supposed to do without requiring extra cash, 'service fees' or favours.
Hidden or unadvertised fees are usually illegal and enforcement is supported by Kiwis' in-built expectations of 'fair play', integrity, honesty and trust.
Sometimes there are cases of corruption, but they make headlines because of their rarity.
We have laws to protect people from being treated unfairly when buying goods or services.
Our rights as a consumer | Commerce Commission New Zealand
Consumer Guarantees Act | Consumer New Zealand
Peaceful community 
New Zealanders are by and large open-minded and believe people should be free to live the lifestyle they choose.
There are laws to prevent people abusing anyone's freedom of expression and speech, and we have a reliable and trustworthy police force you can turn to which solves a comparatively high number of all crimes.
Police don't harass you here.
They have strict rules they must follow and can't act arbitrarily.
As a rule they don't carry personal firearms.
Human rights and freedoms | New Zealand Government
Your rights with Police | New Zealand Police
Freedom of movement
Because New Zealand is pretty safe and secure, you and your family can feel free to get out and enjoy everything New Zealand has to offer.
You can expect to walk or cycle the streets, play in playgrounds, catch public transport and generally do the things you want to do without fear.
You can enjoy New Zealand's open spaces, discover the beaches, have fun in the playgrounds and parks, picnic, explore the bush, climb mountains and cycle to your heart's content.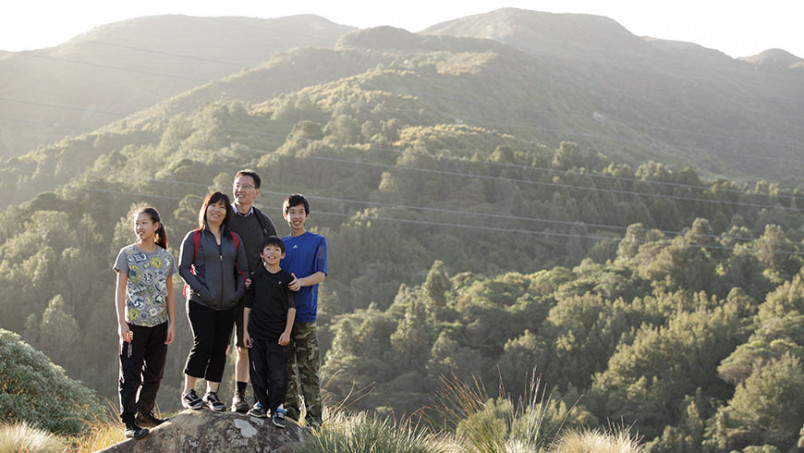 Your family can enjoy everything New Zealand has to offer.
Otari-Wilton Bush, Wellington
Safe environment
New Zealand has many unique native fish, insects, birds, lizards and frogs.
We don't have any seriously dangerous wildlife for you to worry about.
Animals like wolves, bears, lions, tigers and elephants are only found in zoos.
There are zero snakes in New Zealand, due to a nationwide ban.
New Zealand is home to about 2500 kinds of spiders, most of them harmless.
Only some spiders are capable of biting humans.
There are 3 species of spider that should be avoided – the katipō, the redback and the white-tailed spider. 
Native animals | Department of Conservation