Here's your chance to be part of a growth sector that's making a big impact internationally – and combine it with a lifestyle you simply won't find anywhere else.
Imagine being able to apply and develop your healthtech skills and creativity in a globally competitive environment – then in half an hour or less, be relaxing on a beach, hiking through beautiful native bush, pounding down a mountain bike track or just chilling with friends in your back garden over a fine New Zealand craft beer or wine.
That's what you can look forward to when you bring your skills to New Zealand.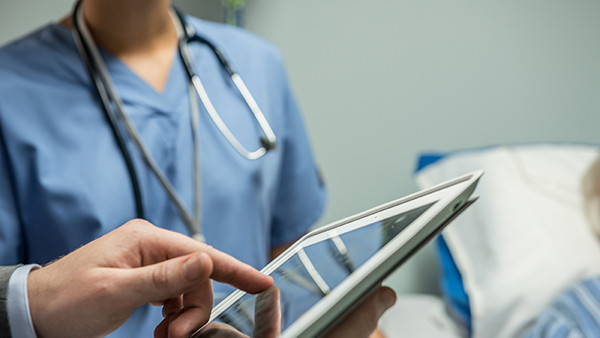 Focused internationally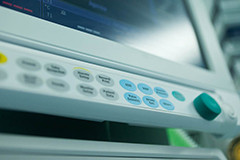 There is a vibrant eco-system of health technology invention in New Zealand and Kiwi-developed medical devices are now marketed to the world. It's a country increasingly seen as a breeding ground for health technology innovation and excellence. 
Medical innovation in New Zealand is a very outward looking sector. Our health sector companies have only been exporting seriously for 15 years now and already over 90% of their devices and technology solutions are exported. So you'll be working at the cutting edge of international best practice.
New Zealand based medical technology and Health IT businesses earn over $1.3 billion a year, according to industry figures. Medical device companies contribute $996 million whilst health IT companies contribute $321 million - however, health IT companies are reporting the largest average revenue growth at 35%.
Healthtech businesses ploughed back nearly 10% of that into R&D to support an ongoing pipeline of innovation. Investment continues to increase as New Zealand healthtech proves its ability to compete successfully overseas and generate strong export growth.
In 2018, healthcare sector companies among New Zealand's top 200 tech companies reported Compound Annual Growth Rate (CAGR) of 9.4%, translating into five year revenue growth of $650 million.
The Medical Technology Association's website has more information about health technology in New Zealand.
Home | Medical Technology Association of New Zealand
Interested in coming to New Zealand?
Take the first step to a new life by registering your interest with Immigration New Zealand. We'll send you personalised emails about job opportunities in your profession, life in New Zealand and choosing the right visa.
It's free and there's no obligation.
Employment opportunities
New Zealand healthtech is a diverse and vibrant sector with 140 medical device and health IT companies, an active research community plus entrepreneurial clinicians and health providers.
New Zealand ranks 31st in the 2018 world rankings of patents issued. For a country less than 5m people, that's a lot of innovation. 
Together, they're developing a vast range of health technologies from the simple to the complex - and finding considerable success in taking those to the world. So there are great opportunities for people with the right skills.
Jobs are typically highly skilled and highly paid, and most (but not all) are located in Auckland or Christchurch/the South Island.
Is your profession on the green list?
Many Health industry roles are currently on INZ's fast-tracked Residency Green list
The Green List | Immigration New Zealand
Finding a job
Check out where your skills will fit best and which employers are looking for your expertise.
Professional registration
Depending on your occupation, you may be required to register with the relevant professional body in order to get a job and visa.
In any case, getting a visa may be more straightforward if you're able to obtain professional registration in New Zealand.
You may also need to have qualifications earned overseas assessed and validated against New Zealand standards.
IT Professionals New Zealand offers services to help people in IT check their credentials.
Immigration New Zealand has contact details for key registration authorities. 
Immigrating to New Zealand | IT Professionals New Zealand
Occupational registration | Immigration New Zealand
Visa options
There are various types of visas that you may be eligible to apply for.
Work visas are for a temporary stay in New Zealand, but some can lead to residence. Resident visas let you stay indefinitely and access more state-funded public services.