His love of travel and sailing meant Yoann Ladroit had no hesitations about moving from France to New Zealand.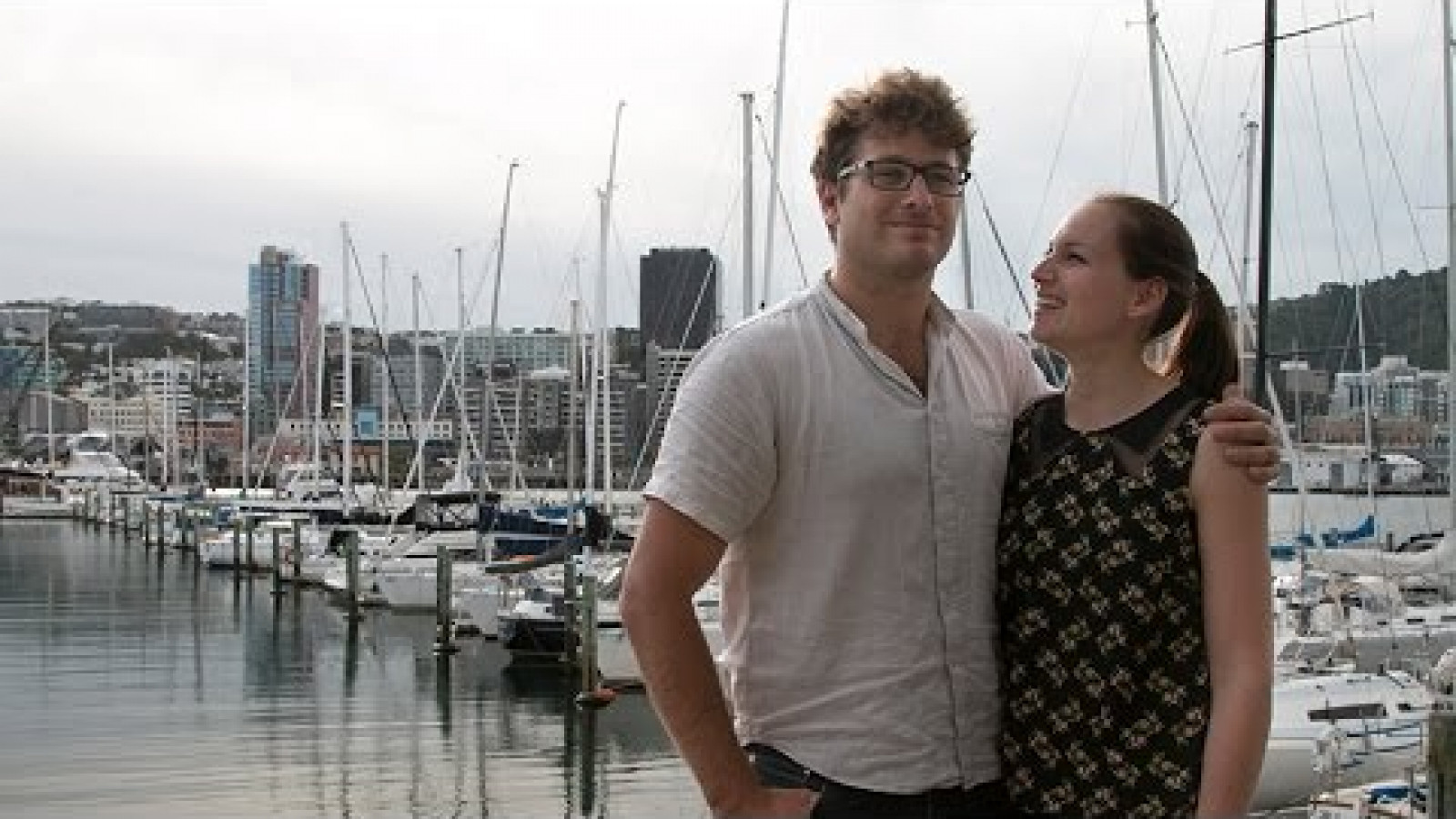 Exploring comes naturally to Yoann Ladroit. As a teenager, he would visit countries around Europe with his family, and go sailing with his father. As an adult, he's travelled in the United States, Canada and Korea.
But moving to Wellington from Brittany, France, in January 2013 has given him the chance to see some particularly special places.
Yoann works at NIWA (National Institute of Water and Atmospheric Research) as a fisheries scientist. "Usually when people ask me what I do, I just tell them that I count fish!" he laughs.
Of course, the job is much more complex than that. Yoann has a PhD in applied mathematics, focusing on underwater acoustics (gathering information based on how sound moves through water). He helps to survey fish stocks in the seas around New Zealand. This sometimes involves going to sea for 4-8 weeks at a time, living on a boat and working 12-hour days in rough seas.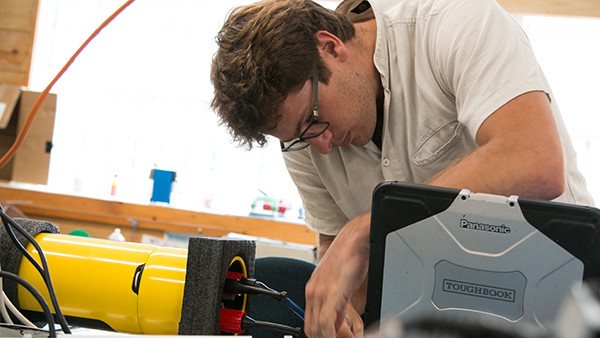 "Usually when people ask me what I do, I just tell them that I count fish!"
 One trip took him to close to Campbell Island, between New Zealand and Antarctica, during winter when the waves swelled to 12 metres high. In 2015, he made it all the way to Antarctica.
"We spent four weeks there just following blue whales. We were putting acoustic devices in the water to try to find where they were, as well as what they were eating. That was a great trip," he says.
"New Zealand has the fifth-largest economic zone at sea in the world. That's a huge area. There's a lot of very special life out there that has to be studied."
Yoann and his partner Marion always knew they would move to an English-speaking country once he finished his studies. "I wanted to expand my horizons scientifically, so it wasn't really good to stay in the same institute I did my PhD in." New Zealand seemed to be the obvious choice.
He already knew about the opportunities for sailing, and had worked during his PhD with some people at NIWA.
"When they advertised for the job at the end of my PhD, it was just the perfect time. I decided it would be a great opportunity to see what my teenage dream was like," he says.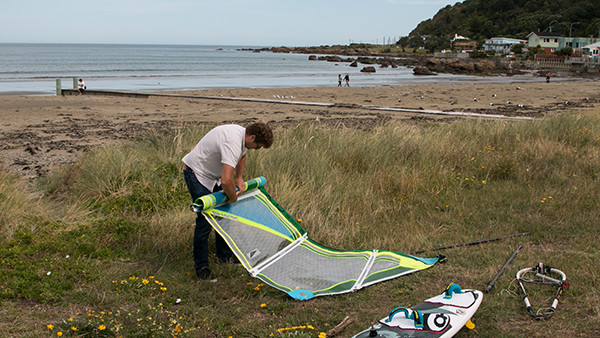 "Once in a while, when it's windy I take an afternoon off and go windsurfing"
Since NIWA is an accredited employer, Yoann could apply for a Work to Residence visa. "They also provided me with an immigration adviser to check the documents I organised, just in case I stuffed things up," he smiles.
"We were pretty young when we left, so we didn't have that much stuff to move. Mainly, we had windsurfing gear. That probably filled half of the container!"
In New Zealand, his van is always full of windsurfing gear. The NIWA office is in Evans Bay, so Yoann can go windsurfing during his lunch break.
"Because I spend a lot of time at sea as well, I end up with a massive amount of leave (holidays) to use. So, once in a while, when it's windy I take an afternoon off and go windsurfing," he says.
"Sailing is great as well. It took me only two weeks to find a boat to sail in and I've been sailing on it since, with a really good crew. There are races every weekend during the spring, summer and autumn, and trips to the South Island and back."
The price of renting a house is similar to what it would be in a medium-sized European city
Yoann and Marion live in Newtown, a multicultural suburb with many good restaurants and cafes. "Every Saturday morning, we go to the market and get some fresh veggies (vegetables). It's a good way to eat seasonally as well, because everything that's not seasonal is overpriced," he explains.
They don't miss French cuisine, because they are enjoying the quality of New Zealand's fresh produce and meat. Finding their favourite wines took a bit of time, though.
"It's a lot more expensive as well. So, for a bottle of good wine in New Zealand, you'd have the best one in France."
The price of renting a house is similar to what it would be in a medium-sized European city, he says.
"People forget that Wellington's also the capital, so if you were comparing the prices to Paris, it would seem cheap. And you have such a better life in New Zealand than you would have in Paris, in my view."
It seemed strange at first that most houses only have single-glazed windows, "and are quite poorly insulated compared to what we were used to. People are used to putting on layers during winter in their house here, whereas people in Europe are just heating the house or they've got better insulation."
Yoann had committed to staying here for two years, but he has already been here for four years. He is learning a lot from working in small teams at NIWA, and is in no hurry to move.
"We're just going with the flow. There's no reason for us to leave. We're happy," he says.