Moved by chance, stayed by choice.
Auckland life has given Saeid Baroutian and Mojdeh Owlad a balance of family life and career opportunities.
Moved by chance, stayed by choice.
2.33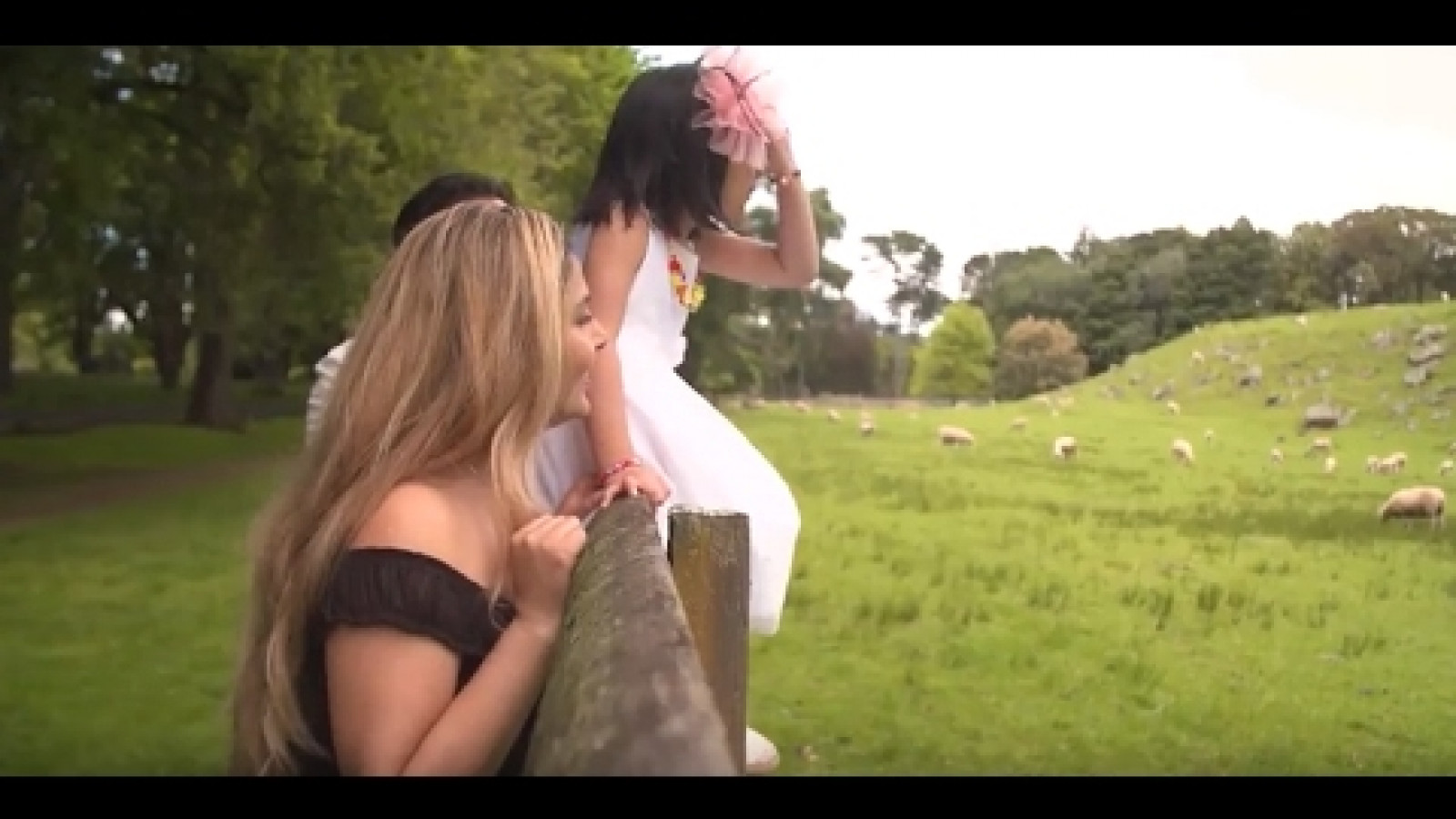 Iran-born Saeid Baroutian and wife Mojdeh Owlad originally made their home in the small North Island city of Rotorua, so it was difficult at first to pack up and move to Auckland. But the opportunities have made it worthwhile: Saeid has a permanent lecturing job at the University of Auckland and Mojdeh has set up New Zealand's first Iranian institute.
"Rotorua is a piece of heaven," says Mojdeh. "It was the first city we saw in New Zealand.  It was peaceful, it was beautiful."
Three months after Mojdeh and Saeid arrived in the country, their daughter Vianna was born. "I found very good friends, Kiwi and Iranian, we're still in touch with most of them. It was the best place to live with a baby: lots of coffee groups, very interesting for me," Mojdeh says.
"Sometimes Saeid could come home for lunch, and he'd get home very soon after work every evening. With Auckland's traffic jams, we cannot be together so much now. But in Auckland there are more people, more things to do, more opportunities."
Saeid is a chemical engineer and Mojdeh is a chemist; they met as students at Azad University, in the south of Iran. "She was studying applied chemistry," says Saeid, "and I was studying chemical engineering. Then we got married and studied together again in Malaysia, for our PhDs."
While in Malaysia, the couple decided against returning to Iran. "We wanted a better place for our family, to raise children," says Mojdeh. Her sister and brother were already living in Melbourne, so they researched Australia, and also New Zealand. Either, they decided, would make a good place to live. "Then Saeid got a job offer from the Crown Research Institute Scion, in Rotorua. We moved here by chance; but we stayed by choice."
"We needed a peaceful country," says Saeid, "and we love New Zealand's climate,  especially compared to where we came from. In Iran summer is sometimes as hot as 40, 50 degrees centigrade; winter can get to minus 10, minus 15.
And this is another great thing about New Zealand, public services like the health service. We received fantastic care from Rotorua Hospital when Vianna was born."
After two years in Rotorua the family moved to Auckland so Saeid could continue his career  in academia. "I worked for the University of Auckland for two years on temporary contracts, and after that I applied for a permanent position. Since February this year I've been a senior lecturer in the department of Chemical and Materials Engineering."
Shifting wasn't an easy process, he adds. 
"Auckland is a big city, we didn't have any idea which area would be good to live; we wanted to live close to the city because of my job,  and so we decided to move to Birkenhead.  
It's beautiful, it's a nice place." But with Vianna shortly due to start school, Mojdeh and Saeid agreed that it was important  to live in the best school zone they could manage. So they bought a house in Meadowbank, close to St Thomas primary school.
When the family first moved to Auckland, Mojdeh made efforts to connect with the local Iranian community. Though there are reasonable numbers of Iranians in Auckland, she could find no organised community groups of the  kind she was hoping for. 
"I believe it's very important to keep our  culture and language, especially for Vianna. So I researched, and I met some Iranians who had been here a while, and asked their advice." In the end, she decided to create the group she'd been hoping to find. She set up the Iroonz Institute, "the first Iranian institute in New Zealand in science, economics and culture".
As well as organising cultural celebrations for kids around the Iranian new year and other holidays, and publishing the country's only monthly magazine in Farsi (Iran's national language), the institute runs regular Farsi classes for children and adults.
"I learned many, many things from this job. I have never done anything like it before... I had no idea how to set up language classes. But I really like to do something different, and that's why sometimes I do take risks. One of my friends introduced me to another friend, a teacher for more than 20 years in New Zealand primary schools. She helped me find a place to hold classes, the same place we use now; she's still our head teacher."
The classes started with just eight students.  Two years later, the number is approaching 40. Finding New Zealand-trained teachers was crucial, Mojdeh realises now. 
"Our teachers use the educational methods that we'd use in New Zealand schools, but to teach Farsi. In Iran the educational system is totally different. The discipline when I was at school was very strict. Here kids are more  free to do what they want."