Psychiatrist Vikram moves to New Zealand
"We didn't want our lives to be all about work." When his job seemed to be crowding out his personal life, psychiatrist Vikram Yadav realised it was time for a change.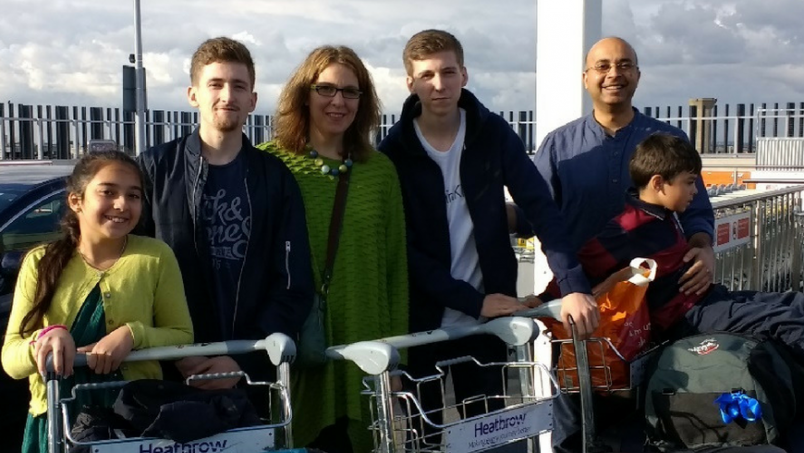 Vikram, his wife, Sharon, and their four children decided it was time to explore living and working outside Britain. After considering several English-speaking countries, the family chose New Zealand.
"Sharon and I have a sense of adventure, and we didn't want our lives to be all about work," says Vikram.
"I wanted a satisfying work environment, a community we all felt connected to, and a country where my children were able to be themselves. I also wanted us to be able to enjoy a wide range of outdoor activities together, from skiing to going to the beach.
"All of those things have happened for us in New Zealand."
Flexible thinking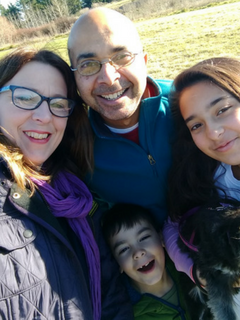 Vikram came to New Zealand on a work visa and found a job with Nelson Marlborough Health through an agency, Accent Health Recruitment.
One of 20 District Health Boards (DHBs), Nelson Marlborough Health is funded by the government to provide free essential healthcare to people living at the top of the South Island.
Vikram and Sharon live in the Marlborough town of Blenheim, which they chose for its quality of life. The region is famous for its high sunshine hours, golden beaches, stunning landscape and laid-back lifestyle.
As a specialist in child and adolescent psychiatry, Vikram was able to work only within his specialism in the UK. In New Zealand, he works with children and teenagers four days a week, and with adults on the fifth day.
"I've found that helpful, both personally and professionally. It benefits the service because it allows me to influence my colleagues about issues to do with child and adolescent psychiatry," he says.
"There seems to be more flexibility here in the way people think. I get the sense that people here are more willing to do what needs to be done to make a difference."
Higher job satisfaction
Vikram says that while the nature of his work has not changed, his job satisfaction has increased.
He works with a great team, is not on call and feels his job is scoped more realistically than it would have been in Britain.
Vikram says GPs in New Zealand provide more mental health support than GPs in the UK, which helps ease the pressure on psychiatrists. 
"While resources are tight here, as they are in the UK, New Zealanders have a clear cultural expectation of a reasonable work/life balance," he says.
Vikram's advice for other overseas-trained psychiatrists considering working in New Zealand is not to wait for to be registered with the Medical Council of New Zealand before applying for jobs but to do both things concurrently. Gaining a job in advance enables psychiatrists to enter the country on a skilled migrant visa rather than a work visa.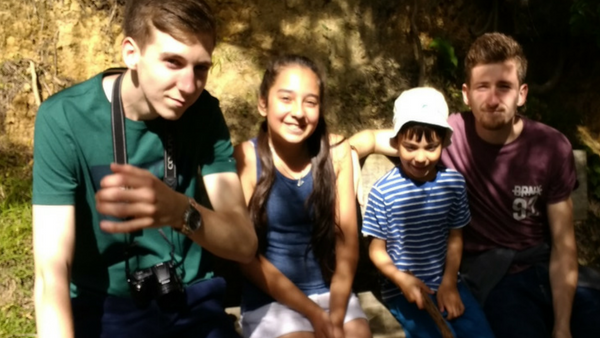 Settling in
Vikram and Sharon have been happy to see how quickly their four children, aged from 21 to seven, have adjusted to life in their new home.
Their oldest child found a clearer sense of direction in New Zealand, while their youngest went from being behind in his reading to winning a school prize for English.
"I feel that people in New Zealand make more of their everyday lives. They don't just wait for special occasions, like weddings and funerals: they pay attention to the events that fill their daily lives," says Vikram.
The Yadavs enjoy skiing, swimming, kayaking and walking in the hills or along the river, and the younger children bike to school.
Just over a year after leaving the UK, Vikram says he and his family are very happy with their decision to move to New Zealand.
"We all feel really connected to New Zealand. We're starting to put down roots here."